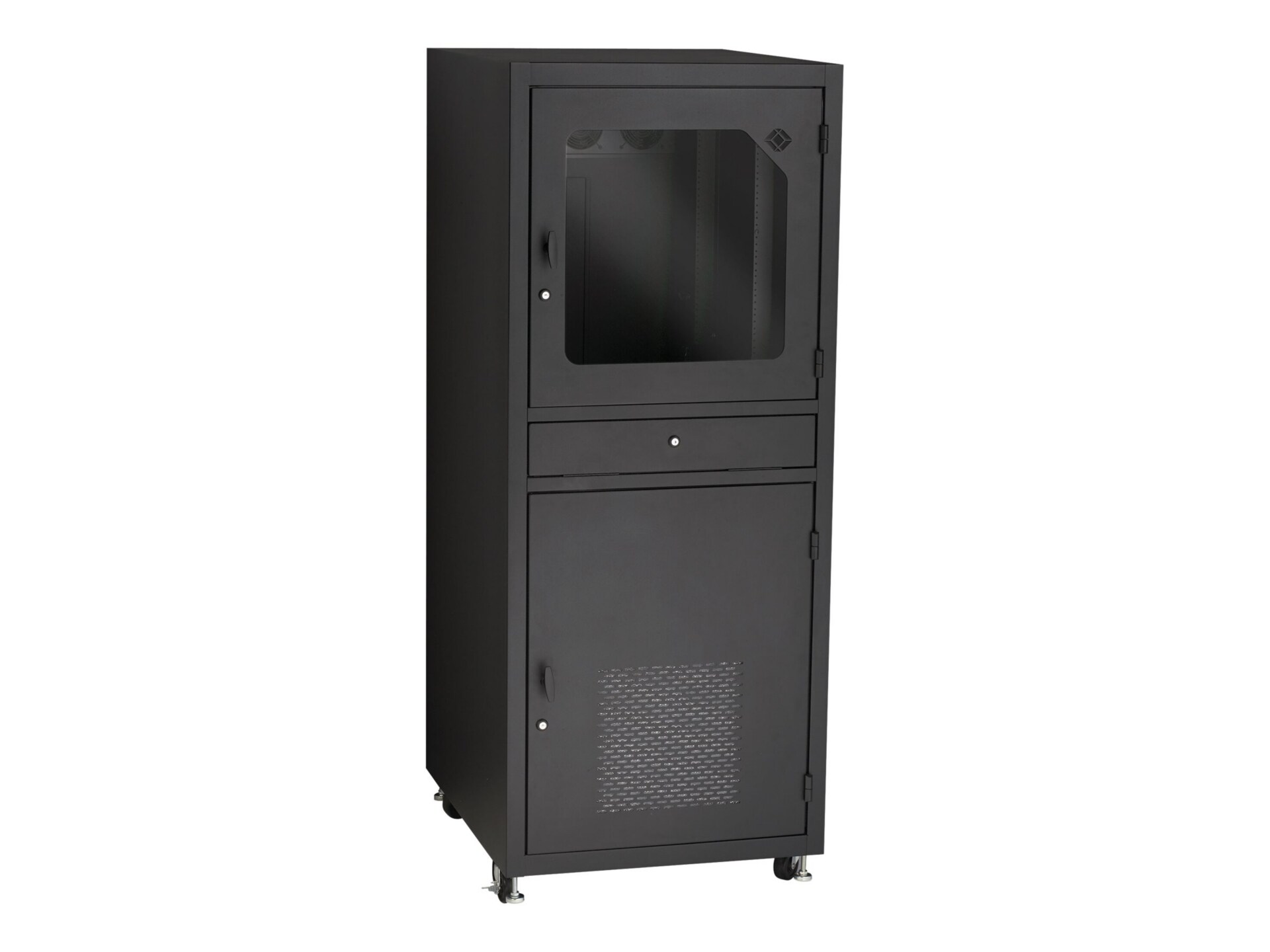 Quick tech specs
View All
Know your gear
What happens when a processor finally gives in to dust? Maybe you'll have to call a certified technician to service it at $50 an hour - if you're lucky. If you're not, maybe the subsequent heat buildup will completely destroy your equipment. Either way, you're looking at costly downtime and an easily avoided expense.

But with the ServShield's unique air filtering system, you don't have to worry.

The lower door has a vent with an attached air filter. The rear door is also fitted with air filters as well as three 75-cfm fans. When the fans operate, air is drawn through the front filter, cleaned thoroughly, and expelled through the rear. This design creates a constant flow of circulating, filtered air that keeps your equipment operating efficiently. The total 225-cfm circulation is more than sufficient to keep your equipment cool.