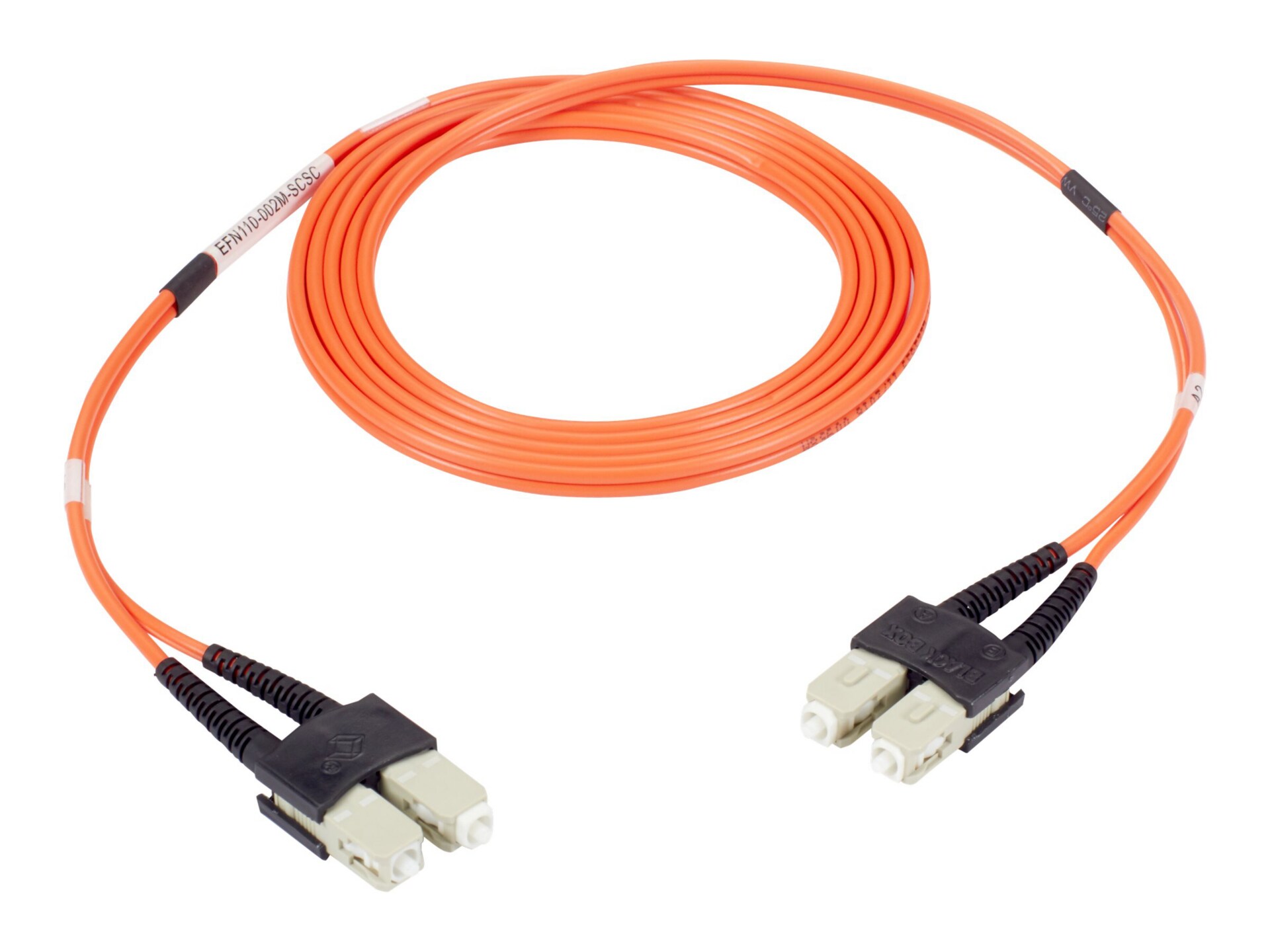 Quick tech specs
SC multi-mode (M) to SC multi-mode (M)
fiber optic
riser
View All
Know your gear
Black Box is a leading worldwide provider of infrastructure services, communications equipment, and technical support. The company's success is firmly rooted in the original vision: to create a "central, reliable source for hard-to-find products and technical skill". Black Box is unique, distinguished by its superior technical and customer services. With plans to continue expanding its services, Black Box is poised for excellence well into the future.

PRODUCT FEATURES:

Ceramic connectors provide low signal loss of 0.3 dB, high reliability, and a long life;
All feature multimode 62.5-µm/125-µm construction and aramid strength elements;
Choose from duplex or simplex and from riser (PVC) or plenum;
Available in ST, SC, LC, and MT-RJ connector styles;
LC connectors are easy-to-use RJ-45 type connectors, and are half the size of standard SC and ST connectors;
Duplex MT-RJ connectors are smaller than standard SC connectors, and feature the familiar "RJ" latch.