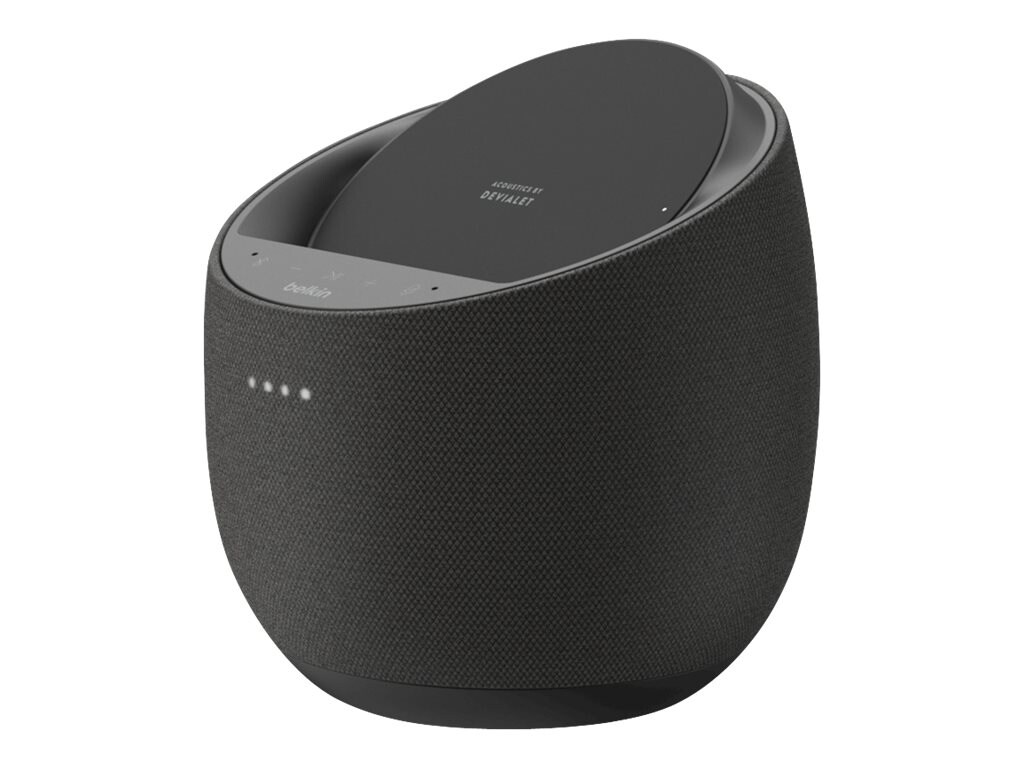 Quick tech specs
Acoustics by Devialet-patented technologies from audio pioneers Devialet
Fast wireless charging optimized for iPhone,Samsung,Google
Use the Google Assistant as an easier way to enjoy music and more at home,just with your voice
View All
Know your gear
AN EVOLUTION OF SOUND AND POWER


SOUNDFORM ELITE has been created in partnership with sound pioneers Devialet to deliver high-fidelity sound for an impactful audio experience. We combined their extraordinary acoustic architecture with fast wireless charging and award-winning design to create a high-performing smart speaker for your home. SOUNDFORM ELITE with the Google Assistant allows you to play and control your music while experiencing stunning, room-filling sound throughout your home.
HIGH-FIDELITY SOUND


Your favorite artists work hard in the studio to get that mix just right. With the right technologies, you can appreciate the power and subtlety of every track, thanks to full-resonant bass and crystal-clear mixes. The result is high-fidelity sound that delivers an emotional experience.
FAST WIRELESS CHARGING


The thoughtfully designed charging cradle holds your smartphone securely, for fast, convenient wireless charging. Vibration-cancelling technology in the speaker ensures your device charges steadily without interruption.