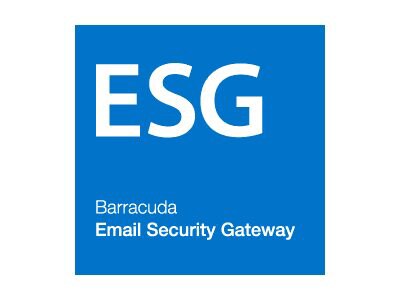 Know your gear
The Barracuda Spam & Virus Firewall provides a powerful, easy-to-use and affordable solution for complete protection of an organization's email infrastructure. It eliminates spam and virus intrusions while safeguarding an organization's reputation through content inspection based on policy for both inbound and outbound email. Outbound filtering also prevents confidential or sensitive information from being purposely or inadvertently leaked outside the organization.

The Barracuda Spam & Virus Firewall is compatible with all email servers and can fit into nearly any corporate or small business environment. It is used by small organizations with as few as 10 employees and large organizations with as many as 200,000 employees. A single Barracuda Spam & Virus Firewall handles up to 100,000 active email users. Multiple units can be clustered together for even greater capacity and high availability.

The Barracuda Spam & Virus Firewall architecture optimizes the processing of each email to maximize performance and process millions of messages per day. Unlike software solutions, the Barracuda Spam & Virus Firewall reduces the load placed on the email server by offloading both spam and virus filtering.

All Barracuda Spam & Virus Firewall models include comprehensive outbound filtering techniques including attachment scanning, virus filtering, rate controls and encryption. These features help organizations to ensure that all outgoing email is legitimate and virus-free.

In addition, Barracuda Spam & Virus Firewall includes email encryption using a cloud-based portal and data loss prevention features like attachment content scanning.


Contact Sales Assistance
(800) 800-4239
,
Monday-Friday 7am-7:30pm CT
Software Details
Subscription license (3 years)
View Tech Specs