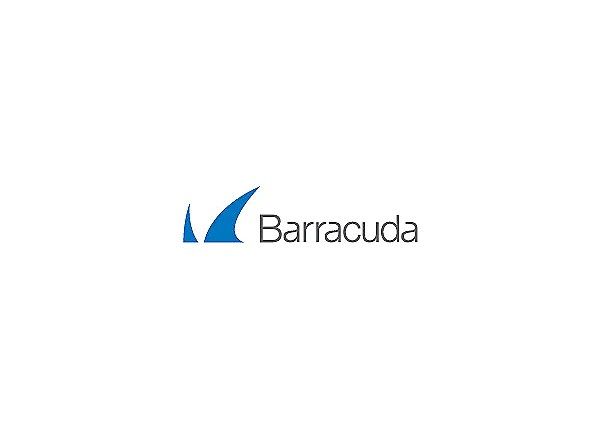 Software Details
Subscription license (1 month)
hosted
unlimited capacity
for P/N: BBS390A
View Tech Specs
Know your gear
Unlimited Cloud Storage stores data offsite to the Barracuda Cloud based on your retention policies.

Unlimited Cloud Storage is limited by the maximum capacity of the Barracuda Backup (BBS) appliance. Replication from box-to-cloud is simply a mirror of the data backed up on the source, with the exception of offsite vaulting. If offsite vaulting is configured, it is possible for more data to be stored in the cloud or on another appliance configured as a replication target. Data replicated to Barracuda Cloud Storage is stored in a compressed state, so the actual usage is less than what is stored on the source appliance.
Terms and Conditions
These services are considered Third Party Services, and this purchase is subject to CDW's Third Party Cloud Services Terms and Conditions, unless you have a written agreement with CDW covering your purchase of products and services, in which case this purchase is subject to such other written agreement.
The third-party Service Provider will provide these services directly to you pursuant to the Service Provider's standard terms and conditions or such other terms as agreed upon directly between you and the Service Provider. The Service Provider, not CDW, will be responsible to you for delivery and performance of these services. Except as otherwise set forth in the Service Provider's agreement, these services are non-cancellable, and all fees are non-refundable.