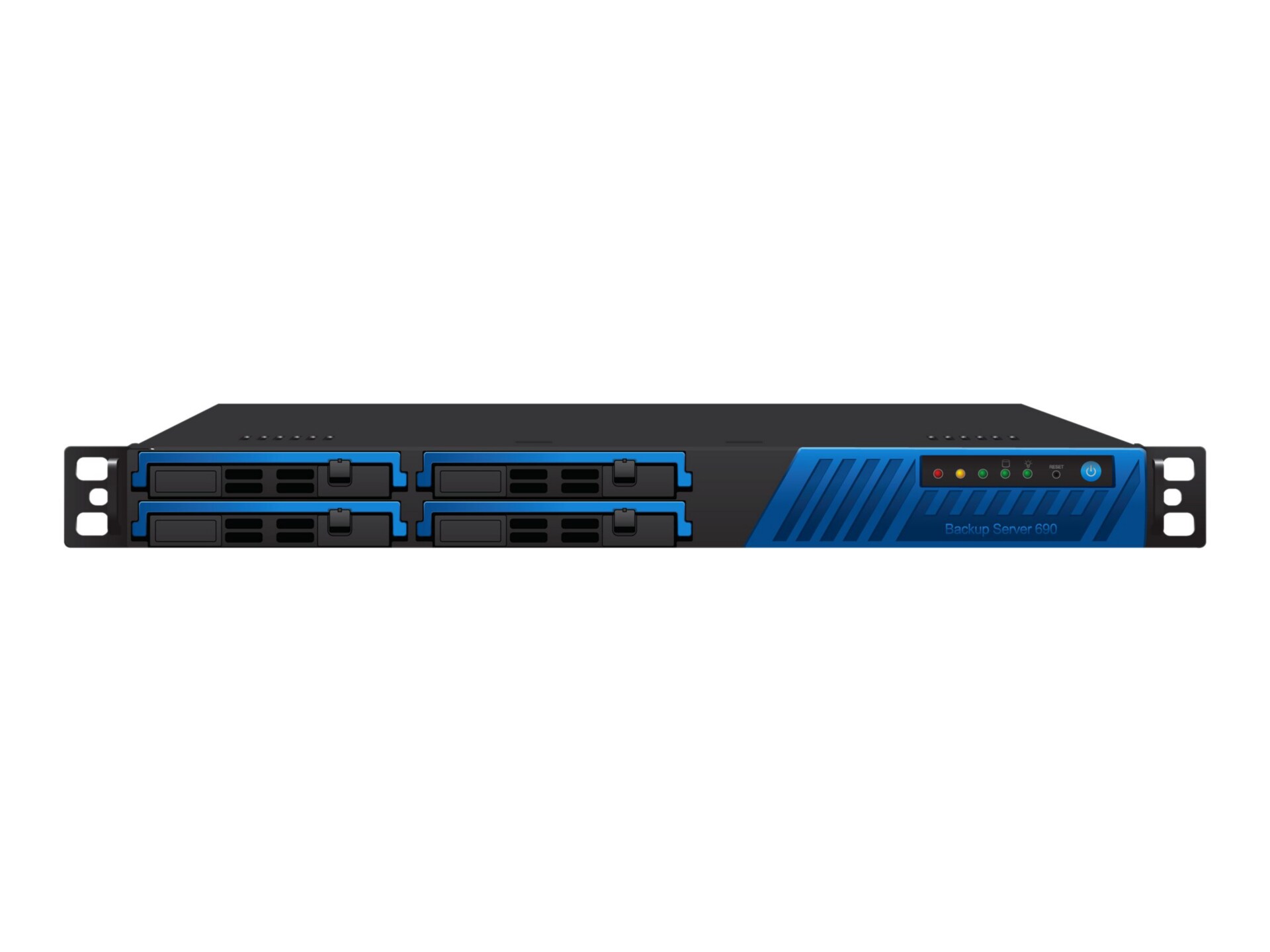 Quick tech specs
Recovery appliance
GigE
rack-mountable
with 3 years Energize Updates + Instant Replacement + Premium Support
1U
View All
Know your gear
Barracuda Backup Service is a complete and affordable data backup solution. The Barracuda Backup Server 690 provides a full local data backup and is combined with a storage subscription to replicate data to two offsite locations. This approach provides the best of both worlds - onsite backups for fast restore times and secure, offsite storage for disaster recovery. Block level deduplication is applied inline to reduce traditional backup storage requirements by 20 to 50 times while also reducing backup windows and bandwidth requirements.

Administrators set the schedule for how often backups should run throughout the day. This eliminates the risks associated with manual backup.

Backup data is stored efficiently using block level deduplication to eliminate redundant storage between backup jobs and file versions.

The Barracuda Backup Server offers sufficient storage for a complete copy of an organization's current and historical data.

Administrators can restore data directly from the Barracuda Backup Server at local network speeds.

Multiple layers of encryption, including AES 256-bit, protect the integrity of data transferred offsite. Offsite data centers at Barracuda Networks use highly redundant disk-based hardware in a fully encrypted and secure format.

The Barracuda Backup Service automatically provides email alerts to administrators when service issues are detected. Notifications are sent when errors or file warnings are detected in backups or, when files are missing.

The Barracuda Backup Service encompasses the security requirements to cover a wide range of industry-specific regulations, such as HIPAA for the healthcare industry, and Sarbanes Oxley.

For backup of specific applications, such as Microsoft Exchange, Microsoft SQL Server and Windows System State, the Barracuda Backup Service includes integrated native backup agent software at no additional cost.