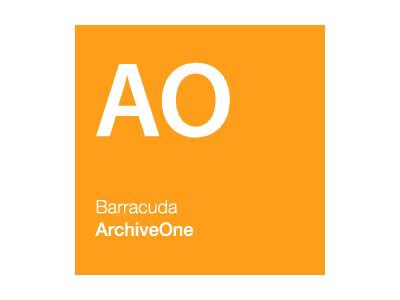 Know your gear
Using ArchiveOne Files to archive older or less relevant data is an effective way to reduce the ongoing costs of storage. Files can be stored more efficiently and searched more easily, and because the archive can be located on less expensive hardware the cost of ownership is also reduced. Highly configurable information management policies allow IT Administrators to manage the retention and disposition of all their data, whether it is stored on file servers or in an archive, enabling them to meet both internal driven and externally mandated compliance initiatives, and ensuring business-critical information is safely protected and always accessible.

It enables organizations to meet demands for the discovery and collection of data in response to internal investigations, information requests or litigation responses. The granular search and retrieval capability it provides for both live and archived data enable them to implement a robust and comprehensive process for regulatory and legal eDiscovery.

There is no desktop software to be installed on client systems, and no end user training required. Once you have installed ArchiveOne Files on your file servers, users continue to access their files in exactly the same way, regardless of whether a file has been archived or not. From capacity management, regulatory compliance and data retention legislation right through to eDiscovery activities, ArchiveOne Files provides a single centralized solution.


Contact Sales Assistance
(800) 800-4239
,
Monday-Friday 7am-7:30pm CT
Software Details
View Tech Specs