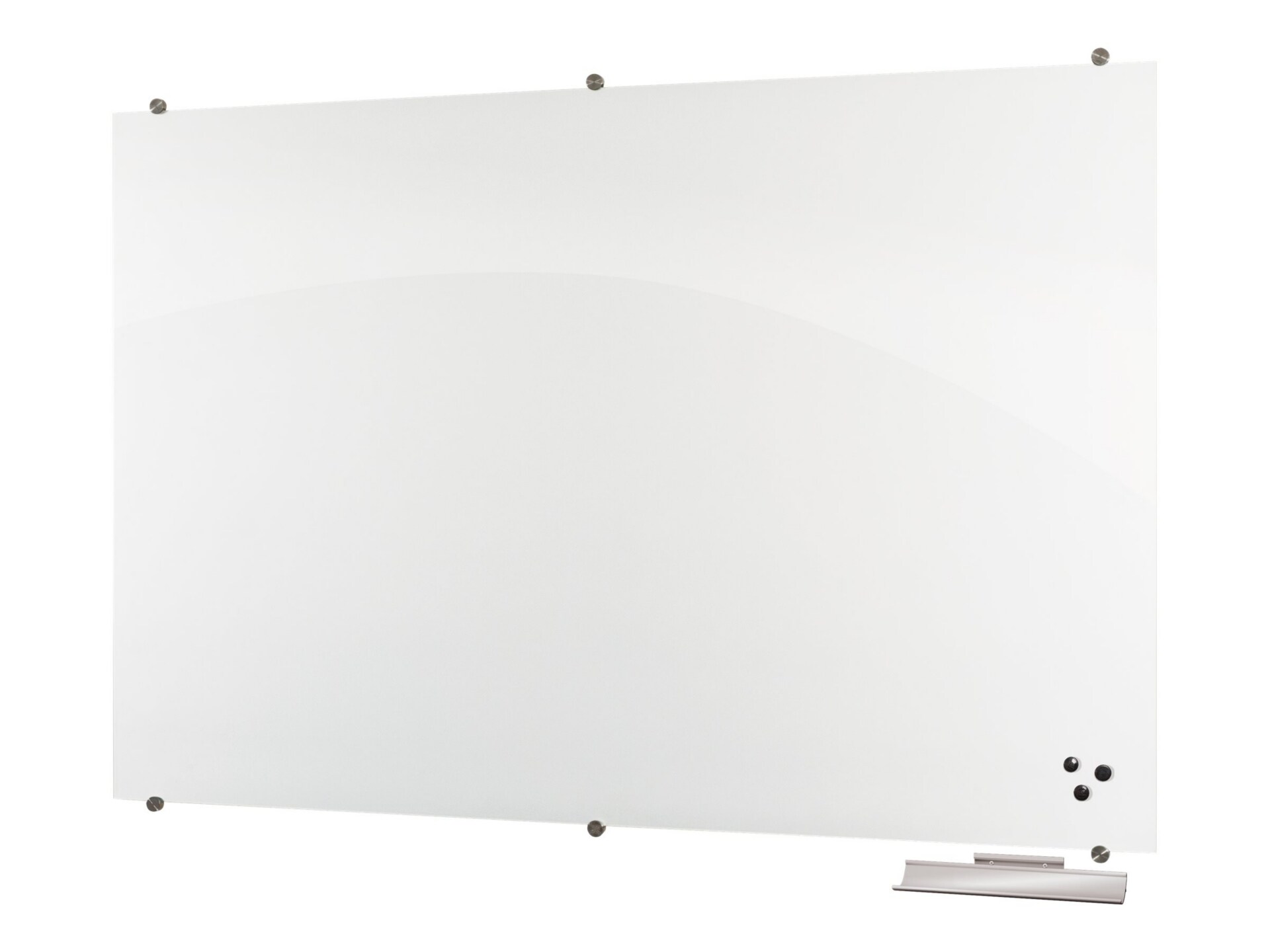 Know your gear
• Modernize your space with a functional and contemporary image. Visionary™ magnetic glass boards provide the best of a quality whiteboard with smart style. Borderless and seamless, in glossy white.
• Surface and coloration are engineered to have ideal optical qualities and exhibit good depth of field, good contrast, and ambient light toleration.
• Compatible with any dry/wet-erase marker, grease pen, etc. Easily cleans without ghosting or staining.
• Simple and sturdy mounting devices are padded to protect surface.
• 50 year guarantee. GREENGUARD Indoor Air Quality Certified® and GREENGUARD Children and Schools CertifiedSM. Includes magnets, markers, and eraser.