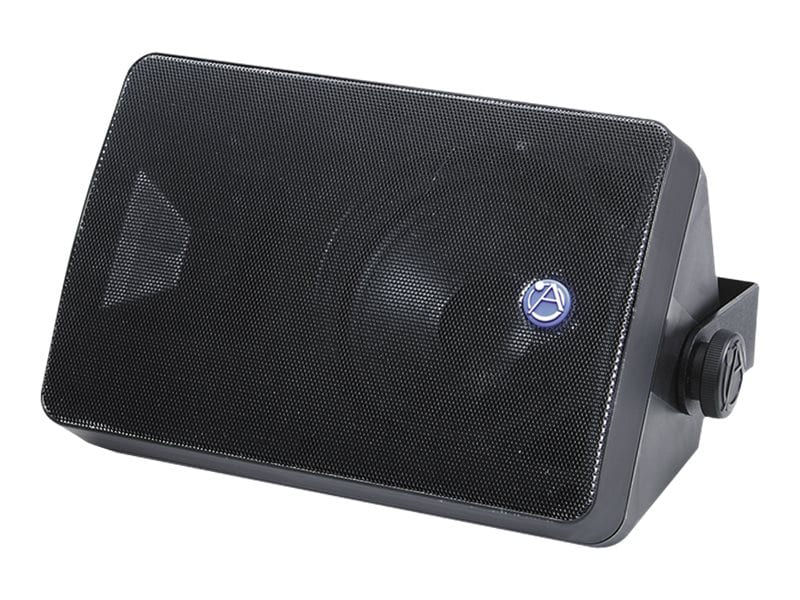 Quick tech specs
View All
Know your gear
Environment-resistant SM Series loudspeaker systems offer quality sound reproduction and contemporary styling in a compact enclosure.

System components consist of a highly efficient woofer section and FerroFluid cooled, titanium dome high frequency device. Vocal and musical clarity is optimized by the mathematically conceived, advanced design of the Atlas Sound TRX Control WaveGuide high frequency director.

This design provides smooth, even sound coverage (90°H x 90°V). The high frequency section is symmetrical, for equal coverage in both vertical and horizontal cabinet mounting positions. High frequency component protection is provided by the Atlas Sound PolyGuard protection circuit.

To withstand the harshest environments, the Strategy Series SM52T surface mount loudspeakers are constructed of weather resistant materials: UV-resistant, talc impregnated, polypropylene injection molded cabinets; polypropylene woofer cones; powder coated aluminum grilles and all brass hardware.

The Strategy Series speaker systems include a versatile, yet simple, C-bracket designed to provide easy vertical or horizontal installation on just about any surface. Ensure that the chosen fixing point is strong enough to support the SM52T. Care should also be taken to prevent the SM52T from being exposed to direct precipitation.

A 5/8"-27 threaded hole is provided on the C-bracket to allow the SM52T series speaker to be mounted on any Atlas Sound microphone stand for near-field live sound applications. 2-3/8" OC brass inserts are also provided on the rear of the SM52T to accommodate an OMNIMOUNT bracket.