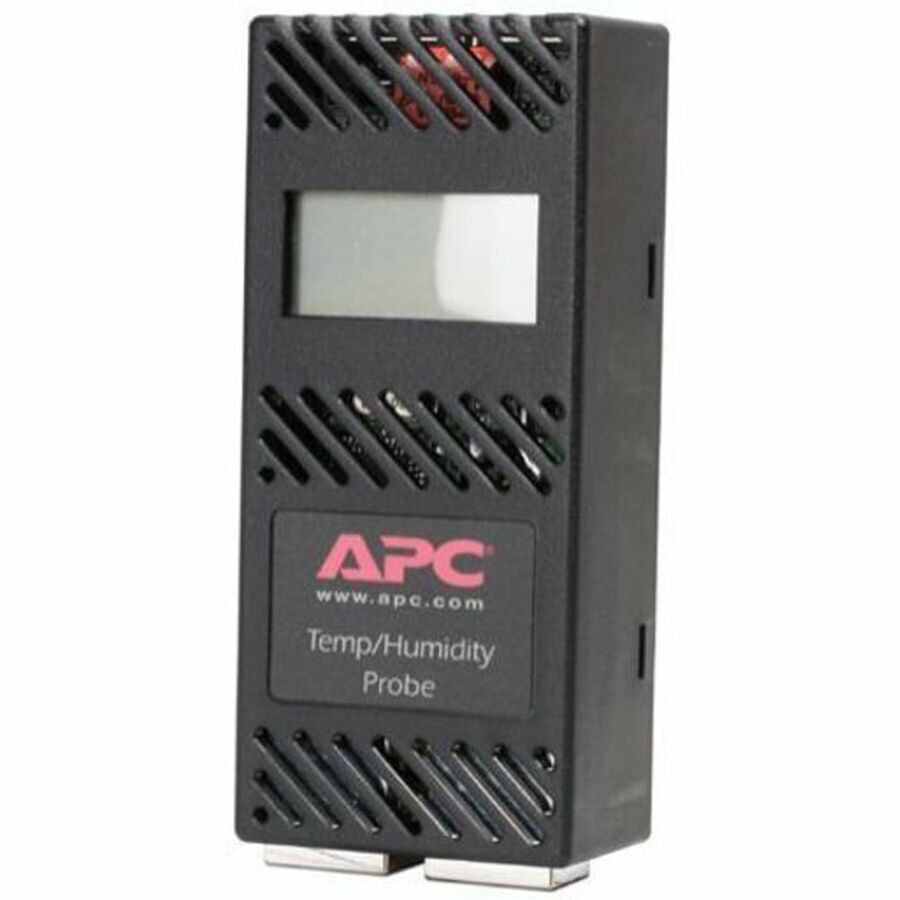 Quick tech specs
APC A-Link Sensor that monitors temperature and humidity in your Data Center or Network Closet.
Compatible with select NetBotz appliances.
Display provides visual reporting of temperature levels.
View All
Know your gear
APCTM NetBotzTM is designed to protect your IT infrastructure against environmental threats and unauthorized access risks that can cause unexpected downtime.
Temperature & Humidity Sensor with Display
This APC sensor provides environmental data in the form of temperature and humidity. Temperature accuracy is +/- 1.8°F (1.0°C) and humidity accuracy is +/- 3.0% RH @ 25°C.
Wall Mountable
Mount the sensor using screws or hook-and-loop fasteners.
Compatibility
Check your APC device's manual for compatibility confirmation.