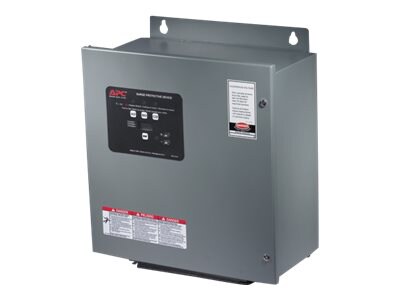 Quick tech specs
View All
Know your gear
Today's electronic devices are more sensitive than ever and your data is increasingly more valuable. Yet as many as 120 times per month your business may be put at risk by damaging electrical surges and spikes.

While the most notable power disruptions occur externally, the majority of all power disruptions originate from within your facility during the course of normal, everyday operation. Because these internally generated surges are typically smaller in magnitude than external events such as lightning and utility problems, they often go undetected. Yet, these power disruptions subtly shorten the life of your sensitive electronics, causing data loss and costing you money. Properly installed APC TVSS units will help protect against all of these power events.

The SurgerArrest Panelmount with Surge Counter is a high quality TVSS for datacenters, industrial facilities and commercial buildings.