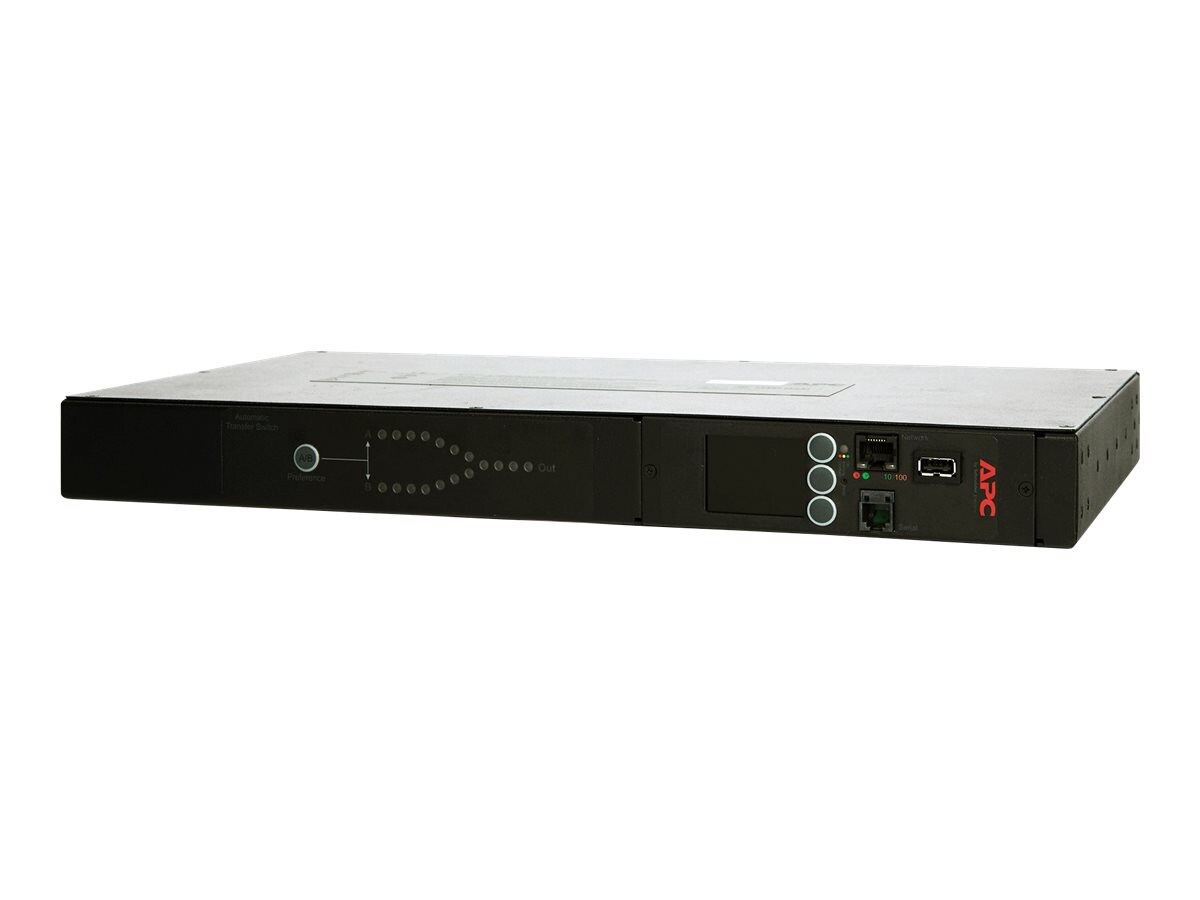 Quick tech specs
Provides redundant rack mount power to single-corded equipment
1440VA load capacity
8-foot cords
10 Outlets
2 Input Plugs
2-year APC warranty
View All
Know your gear
Provides Power Redundancy for Single-Corded IT Equipment
The APC Rack Automatic Transfer Switch (ATS) is a high availability switch that provides redundant power to connected equipment and has two input power cords, one for each AC source.
Automatic Power Transfer
The Rack ATS supplies power to the connected load from a primary AC source. If the primary source becomes unavailable, the Rack ATS automatically and seamlessly transfers loads to the secondary source.
Information Display
Indicates the status of the AC sources powering the units, as well as indicates which source is set as the primary source and which source is currently supplying power to the load.
Rack-Mountable
Occupys only 1U of valuable rack space.
Transfer Time is Less Than 10ms
Industry leading transfer time to ensure seamless ride through in the event of a primary power source failure.
Remote Management Capabilities
Full-featured network management interfaces that provide standards-based management via Web, SNMP, and Command Line Interface. Allows users to access, configure, and manage units from remote locations to save valuable time. Associated with this feature is the ability to quickly and easily upgrade the firmware via network download to installed units for future product enhancements.