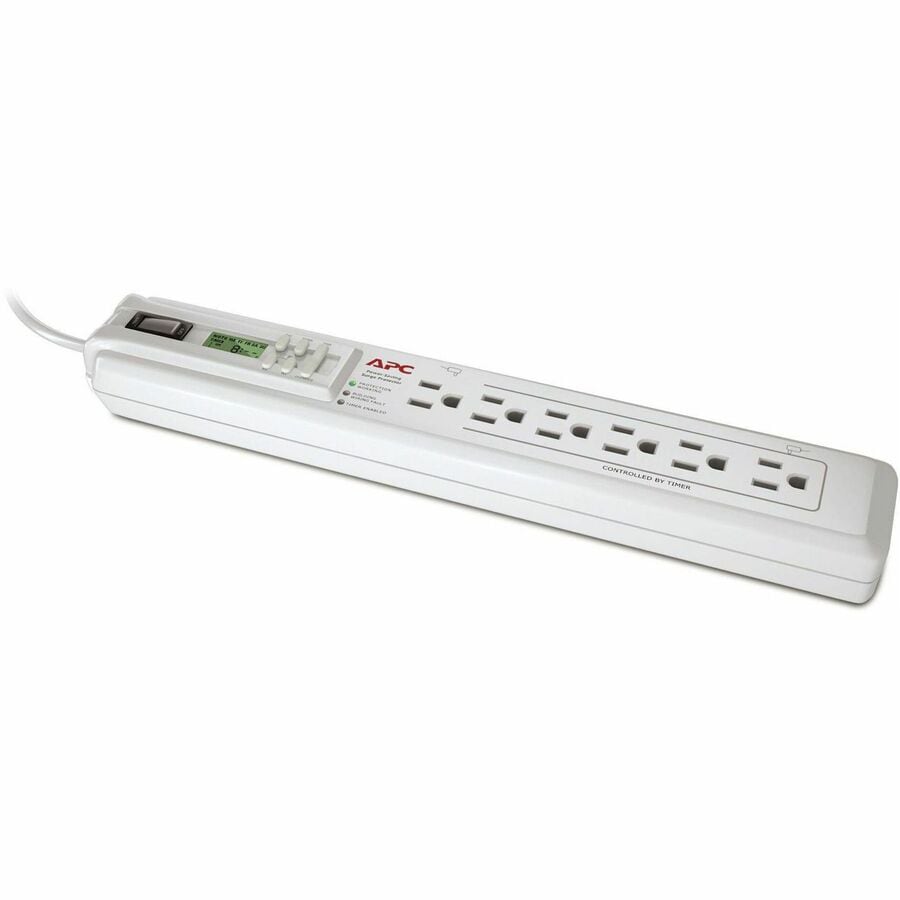 Quick tech specs
Lifetime guaranteed surge protector to power computers and office electronics
Programmable timer to automatically turn devices on/off
2 LED indicators
Lifetime surge protector APC warranty and 4-Year LCD APC warranty
6 Outlets
1080 Joules surge protection energy rating
$50,000 APC lifetime equipment protection policy
View All
Know your gear
Lifetime Guaranteed Protection from Lightning, Surges, and Spikes
The APC SurgeArrest Essential P6GC provides the primary level of surge protection that should be present on any of your computers and electronics.
6 Outlets
Protect multiple devices with this 6-outlet surge protector.
Automatically Power Devices On and Off with Programmable Timers
Thanks to an intuitive, battery-powered LCD timer, the APC SurgeArrest P6GC allows users to set up to 6 programmable timers to automatically turn connected devices on and off.
Noise Filter Reduces Electromagnetic Interference
The noise filter of the SurgeArrest P6GC reduces electromagnetic interference (EMI) and radio frequency interference (RFI) to block unwanted line noise, thus ensuring better performance of protected equipment. It also helps prevent equipment lockup.
1080 Joules Surge Protection Energy Rating
This surge strip provides up to 1080 Joules surge energy rating. This level is essential for PCs, laptops, and computer accessories.
Surge Protection LEDs
The LEDs illuminates to confirm that protection is on and working, so you can be sure your devices are safe and protected.
3' Power Cord and Keyhole Sockets
This surge protector has a 3 foot power cord as well as keyhole sockets in the back for wall mounting.
Lifetime APC Warranty and $50,000 APC Equipment Protection Policy
This surge protector include a lifetime warranty and equipment protection policy.