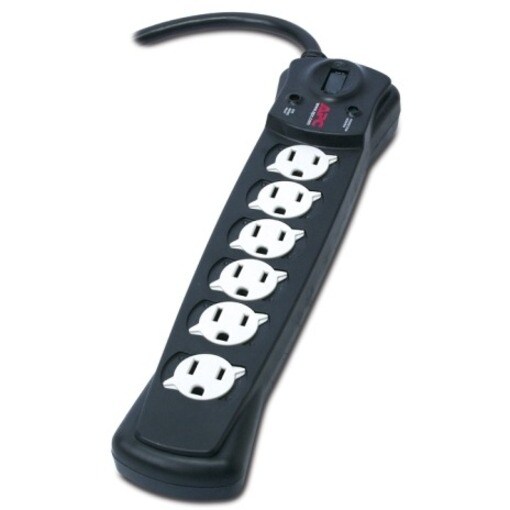 Know your gear
Lightning and power surges can permanently ruin your electronic equipment. Changes in voltage cause lockups and loss of work. This unit will protect your equipment from the threat of bad power. The Essential SurgeArrest series offers a great value for home equipment and business applications such as small office/home computers.
PRODUCT FEATURES:
Building wiring fault indicator;
Catastrophic Event Protection;
Fail Safe Mode;
IEEE let-through rating and UL 1449 compliance;
Lightning and Surge Protection;
Noise Filtering;
Protection working indicator;
Status Indicator LED's;
Surge Protection;
Transformer Block Spacing.