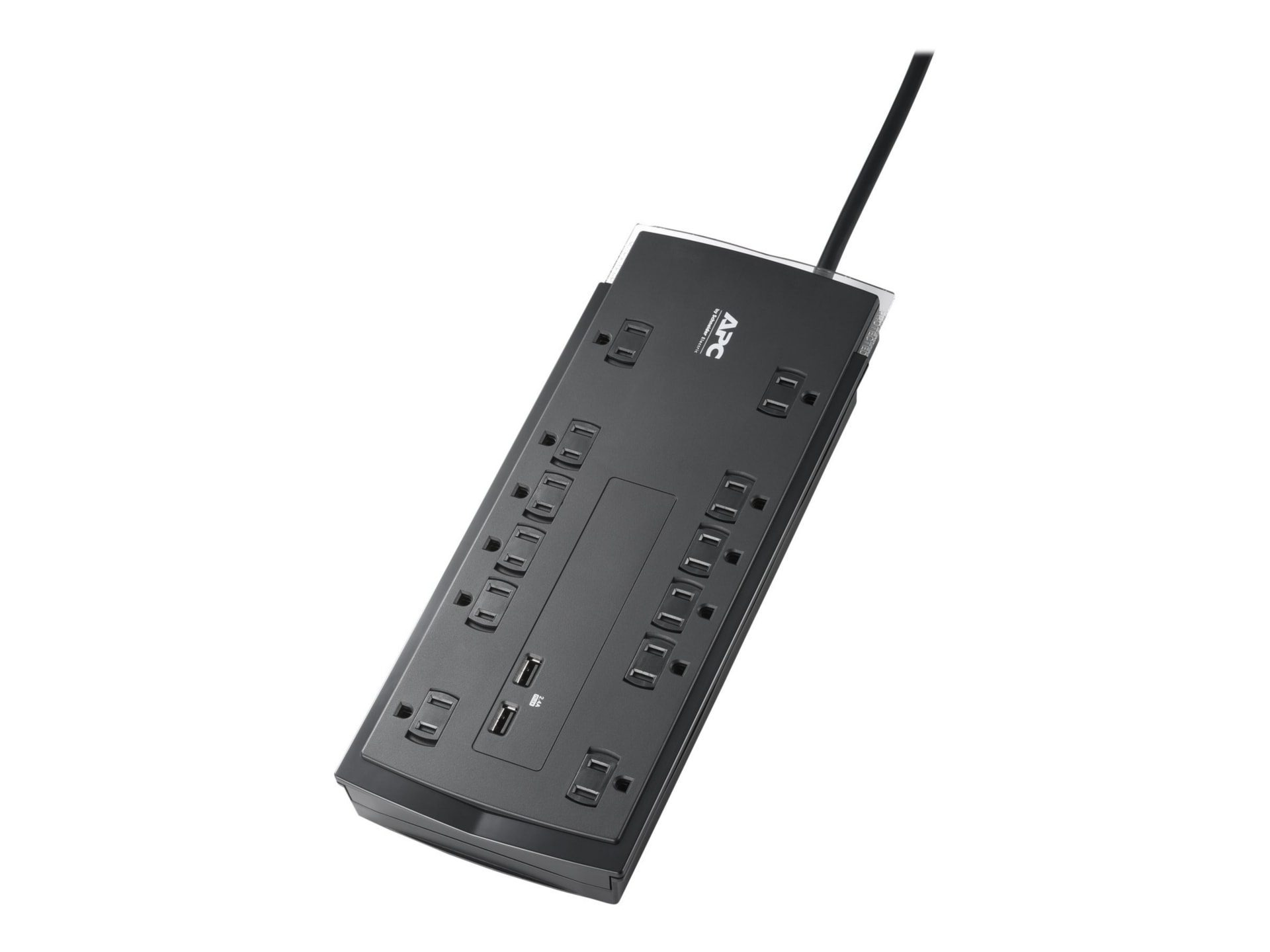 Quick tech specs
Lifetime guaranteed surge protector to power computers and office electronics
12 Outlets
4320 Joules surge protection rating
Keyholes for wall mounting
Outlet shutters
Lifetime APC warranty
Performance grade surge protection
2 USB ports,2.4A shared- 6' power cord
Protection indicator
Spaced outlets for transformer plugs
$300,000 APC lifetime equipment protection policy
View All
Know your gear
Lifetime Guaranteed Protection from Lightning, Surges, and Spikes
The APC SurgeArrest Home Office P12U2 provides performance surge protection for computers and electronics.
12 Outlets
Protect multiple electronics with this APC surge strip. Easily connect a transformer block plug in the spaced outlets and close connected outlet shutters when not in use.
2 USB Charging Ports (2.4A Shared)
Conveniently charge smartphones, tablets, cameras and any other USB enabled device.
4320 Joules Surge Protection Energy Rating
This surge strip provides up to 4320 Joules surge energy rating, offering a high level of protection for PCs, laptops, and computer accessories.
Surge Protection Indicator
The indicator illuminates to confirm that protection is on and working, so you can be sure your devices are safe and protected.
6' Power Cord and Keyhole Sockets
This surge protector has an 6 foot power cord as well as keyhole sockets in the back for wall mounting.
Lifetime APC Warranty and $300,000 APC Equipment Protection Policy
This surge protector include a lifetime warranty and equipment protection policy.