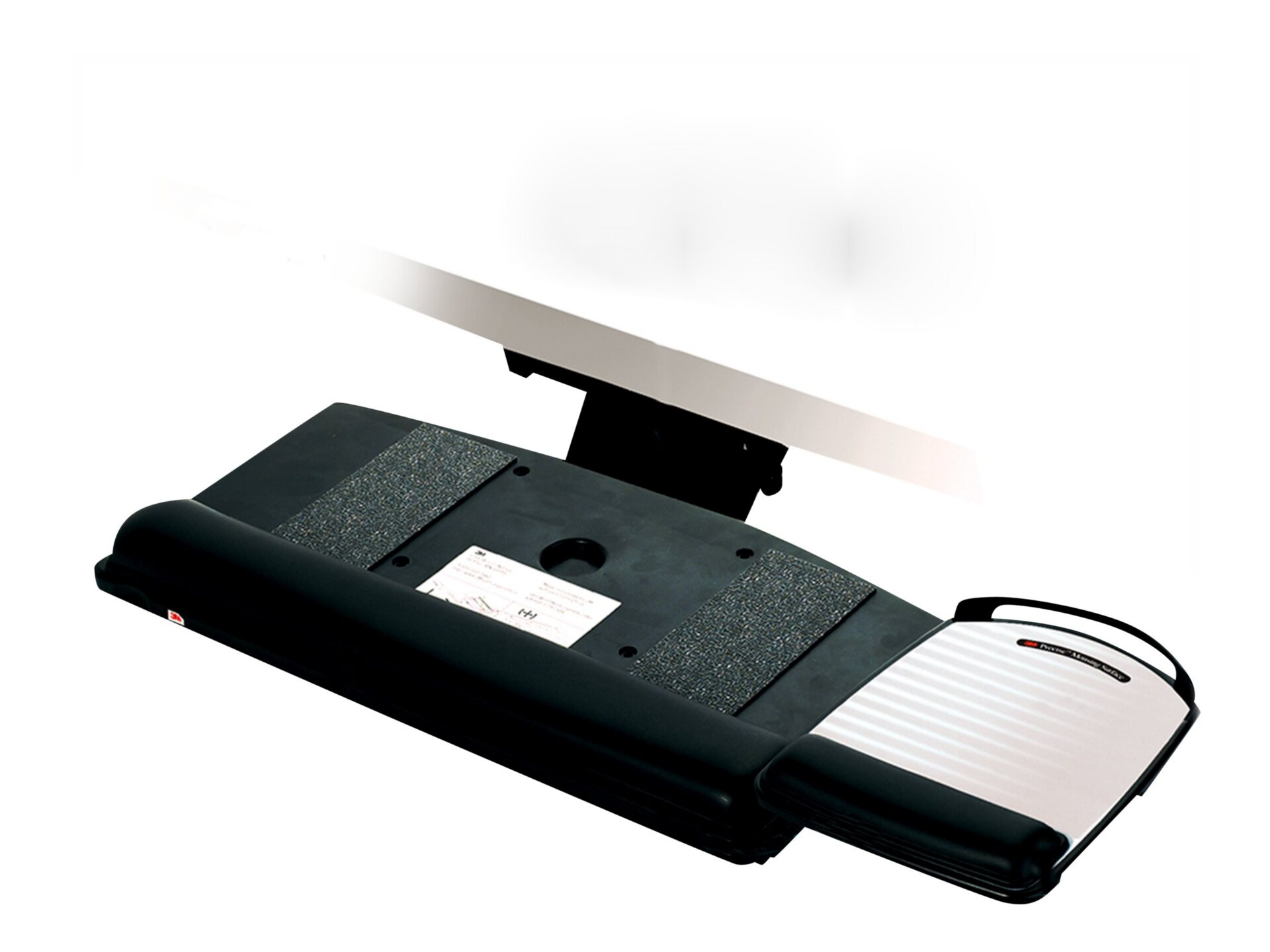 Know your gear
The AKT150LE is the ultimate solution for adjustability with lever-free height adjustment, separate knob adjustment for tilt, super adjustable mouse platform and unique left/right sliding feature that lets you fine tune the keyboard's position.

•Lever-free lift and lock adjustment for height. Just tilt the platform to release, then un-tilt to lock in place. Tilt adjusts with knob.
•Keyboard platform can adjust left and right to fine tune the exact position of the keyboard. Great for situations where there is an obstruction beneath the work surface forcing the track to be mounted off-center from its ideal location. Simply loosen red knob and adjust.
•Gel wrist rests for keyboard and mouse platforms add
comfort by minimizing pressure points. Leatherette cover
lasts longer than fabric-covered wrist rests and is easier
to clean.
•Super adjustable separate mousing platform mounts left or
right and needs no tools to adjust. Platform slides left and
right over the keyboard, tilts forward and backward and
adjusts up and down to the same level as the keyboard
platform. Features 3M™ Precise™ Optical Mousing Surface.
•For corner workstations or straight-on workstations that
can accept a 21" track. Lifetime warranty.