Managing Software as a Service
A strategic approach can help enterprises address the unique challenges of SaaS management.
by  | John Edwards
John Edwards is a veteran business technology journalist. He co-authored the first book on using computers in a law office and is a former columnist for Law Technology News.
---
SOFTWARE AS A SERVICE (SaaS) offers a deep pool of bottom-line and competitive benefits, including immediate updates to new versions of critical applications, low upfront costs and greater scalability.
Yet these benefits also come with some challenges. Without proper SaaS license management (SLM) in place, organizations may face additional charges, pay for unused software or fail to receive the full benefits provided by cloud-based software.
Ensuring that every user covered under an SaaS application license is actually using the software, or using it in accordance with licensing policy, isn't easy. Many organizations don't manage their SaaS applications and licenses effectively, so they miss opportunities to optimize their usage of this software.
A Different World
SaaS licenses are fundamentally different from software licenses purchased under traditional models. IT leaders need to understand these differences or risk being undermined by unexpected and unnecessary expenses. They also must be wary of the risk of a software audit, which can reveal the use of applications outside of a licensing agreement, leading to the payment of substantial fines and "true-up" charges. 
Because managing applications hosted in the cloud can differ significantly from on-premises software asset management (SAM), the use of a licensing management solution that can recognize and effectively deal with SaaS deployments is necessary. "The difference mainly revolves around the increased shift toward utilization versus static licensing," says Sreenevas Subramaniam, a senior product manager at Hewlett Packard Enterprise. SaaS vendor platforms are able to supply app performance and usage information almost instantaneously, which is unlike most SAM solutions. "The whole analysis and prediction model is much more dynamic and requires a very robust SAM system," he notes.
Furthermore, each SaaS provider sets different pricing policies and usage rules. Some providers charge a flat rate for unlimited use, while others charge a fee based on the number of users or processors running the software. This means that IT leaders must keep track of different rates and usage rules if they purchase software licenses from multiple SaaS providers. Leaders must also manage quarterly and monthly subscriptions, keeping up with changes in each provider's user agreement.
"Let's say that instead of 10 user licenses for a human resources department, you have a license that varies depending on whether the user is in the application all the time or every once in a while," says Amy Konary, research vice president for software licensing and mobile enterprise applications at IDC. "Or, let's say the vice president of HR might have a different set of things he or she can access, versus the benefits administrator, who would have a different set of things they can access compared to the payroll coordinator." Even if an IT staff member possessed the knowledge, flexibility and patience to understand and track such complex rules, the work would consume an immense amount of time. A SAM solution can do the job much faster, more accurately and at a lower cost.
Six Steps to Successful SaaS License Management
The following tips can help organizations get started in managing Software as a Service:
1. Start early. It takes time to mobilize a cross-functional team, gather information for a fact-based discussion and define an SaaS license management strategy.
2. Build license management into the organization fabric. Unless license management is a part of everyday business processes, it will not be attended to. Therefore, license management must be included within signed-off procedures that ensure license compliance is maintained and software costs are controlled.
3. Centralize license management. License management provides consolidated insight into multiplatform, multisite networks that IT teams can readily analyze from one interface. 
4. Analyze data and execute directives. Advanced software asset management (SAM) tools help IT teams make sense out of application-related data, manage the complexities of application deployment and maintain license compliance.
5. Track ROI. To demonstrate quick wins with cost savings, cost avoidance and license compliance risk reduction, it's important to track what licenses can be reharvested or true-up fees avoided so that the organization can benefit from the value of SaaS license management.
6. Involve senior managers. Buy-in from senior leaders is necessary to implement an effective license management program. 
The Threat of Shadow IT 
Another situation where SaaS becomes tricky, and when a SAM solution becomes helpful, is when business units purchase their own applications without the permission or knowledge of the IT department. "A lot of business users are using SaaS applications outside of the purview of centralized IT – this is the shadow IT dynamic – and that means that there's a high likelihood that the appropriate security controls aren't being applied," says Doug Cahill, a senior analyst at the Enterprise Strategy Group.
Along with security risks, shadow IT can create new and unnecessary software-related costs. Users, for example, could secretly purchase software that the organization already possesses licenses for. This duplication is common, especially in large organizations, and may even be driven by the low cost and flexibility of SaaS software. Individual users, or even whole departments, can easily purchase an SaaS solution without a major investment. Yet in many cases, IT could simply add users to an existing SaaS license that can be managed more effectively and securely. 
"While SaaS vendors do provide basic tools to monitor usage made by their tenants, only limited information linked to pricing is revealed," Subramaniam says. "An organization without any SAM solution risks greatly overspending without having the possibility to quickly and rationally scale down their usage due to lack of visibility."
SAM also helps IT leaders keep track of SaaS licenses when users no longer need the software, such as when they change jobs or leave an organization. A user's credentials can be reharvested and distributed to another user.
Credit: domoyega/Thinkstock
Learn more about software asset management and how your organization can find additional savings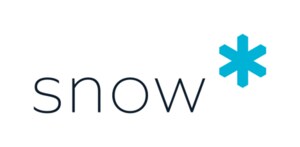 Snow Software
Snow License Manager is an advanced and user-friendly SAM solution that provides you with the ability to significantly reduce licensing expenditures while mitigating compliance risk. The solution provides true software metering across all applications, allowing you to view what software is actually used and make more informed licensing decisions based on the most trustworthy data. 

Adobe 
Adobe® Creative Cloud® for teams delivers everything your organization needs to create its best work. Get dozens of new features, plus modernized workflows across advanced creative desktop and mobile apps. And everything's connected with Adobe CreativeSync®, which puts all your assets — including Adobe Stock — right inside your apps, right where you need them, so you can work productively and collaborate seamlessly. 
Oracle
Designed for the cloud, Oracle Database 12c and Oracle Multitenant enables customers to make more efficient use of their IT resources while continuing to improve their users' service levels and reduce IT costs. The latest release of Oracle Database 12c, Release 12.1.0.2 now features a unique in-memory column store and support for JSON document stores. Oracle Database 12c offers customers a variety of innovations to embrace the cloud and analyze enterprise data in real. 

IBM
IBM® SPSS® Modeler is a powerful predictive analytics platform that is designed to bring predictive intelligence to decisions made by individuals, groups, systems and your enterprise. SPSS Modeler scales from desktop deployments to integration with operational systems to provide you with a range of advanced algorithms and techniques. 

Call us at 800.800.4239 to set up a consultation with a software management expert.