Jabra Teams Certified Devices
Jabra has headsets, speakerphones and cameras certified for Microsoft Teams. Product integration is so seamless, it's like they were made for each other.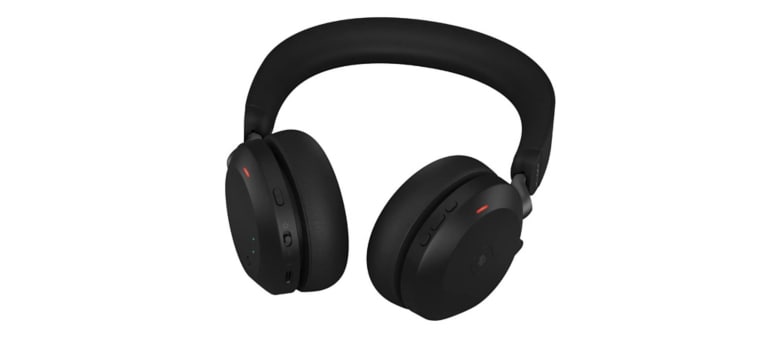 Work from Home Productively
CDW can help you build or expand your WFH strategy
so employees can accomplish more in more places.
Headsets. Orchestrated by CDW.
Enhance business communication with high-quality wired and wireless headsets. Our partners' headsets deliver outstanding sound clarity for engaging and successful conversations with clients, colleagues and customers. Many of these corded and hands-free PC headsets offer a simple plug-and-play setup, which eliminates additional software installation.
Find full-size, in-ear or on-ear headsets in sleek and sophisticated colors to match personal style and wearing comfort.

Modern workplaces require handy, easy-to-use tools to render exceptional service promptly and efficiently. Contact center professionals in particular can benefit from corded and wireless headsets with noise-canceling or active noise reduction modes.These devices enable employees to remain focused on calls without interference from background chatter.
Many video conferencing headsets feature adjustable headbands and foamy ear pads for enhanced comfort during long meetings. In-line controls for mute and volume adjustment add convenience.
Wired, durable headsets provide easy connectivity to a softphone, computer or mobile device via a USB cable or 3.5mm jack, with some models offering both interfaces for added versatility. Cable lengths can reach up to several feet, ideal for getting up from your desk and stretching during extended calls. Like many wireless headsets, wired units also come in mono and stereo models. Choose mono headsets that cover only a single ear if you prefer a more lightweight version. Dual-ear stereo headsets work for those who need a more immersive listening experience. Whatever the choice, both types of headsets allow hands-free usage to complete other tasks while on a call.

High audio quality in work environments plays a key role in meaningful collaborations geared toward business growth. Pair wired and wireless headsets with a variety of headset accessories for even more functionality.
Speak with a CDW expert for additional assistance.