HP Monitors & Accessories
Create your perfect work from home setup with an HP display and docking station.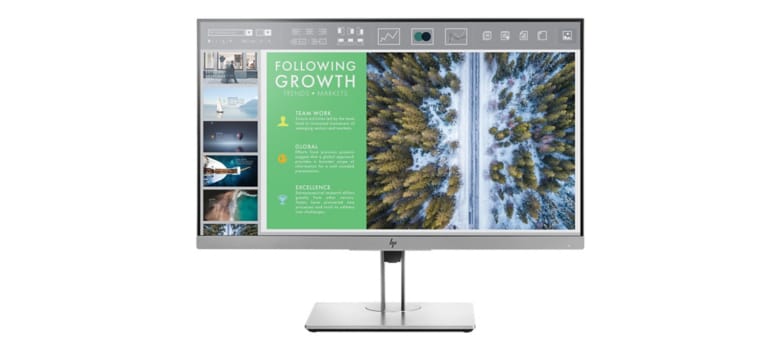 Work from Home Productively
CDW can help you build or expand your WFH strategy so employees can accomplish more in more places.
Computer Monitors. Orchestrated by CDW.
To leverage the most out of a PC, it's essential to invest in the right computer monitor. A computer screen displays programs, software, video and other information to users and is the heart of the PC in terms of user experience. Computer monitors come in a bounty of varieties with features to cater to custom computing or entertainment requirements.



Light-emitting diodes (LED) monitors provide excellent picture quality with brighter images. LED computer screens consume less power, which makes them an energy-efficient choice. LED technology makes displays thin and lightweight, allowing easy installation and portability. For those looking to take computing and user experience to the next level, large format displays are a terrific choice. Large-format monitors range in size from 32 inches to over 200 inches and feature a greater pixel count that enhances computing speed and boosts productivity. They're ideal for conference rooms and meeting spaces, and some can be used outside. If you work with large spreadsheets and multiple applications, widescreen monitors are an excellent pick. With an aspect ratio of 16:9 or 16:10, large monitors make it easy to view multiple documents simultaneously or even to split the screen so you can arrange the content and work efficiently.

When choosing computer screens pay attention to their resolution, which measures the number of pixels in width x height format. 1080p or full HD monitors are best suited for home or office uses. Also, keep in mind other vital specifications like contrast ratio, refresh rate and response time to ensure you're making the correct choice. Check out the computer displays and monitor accessories in stock to add more value to your PC.
Speak with a CDW expert for additional assistance.