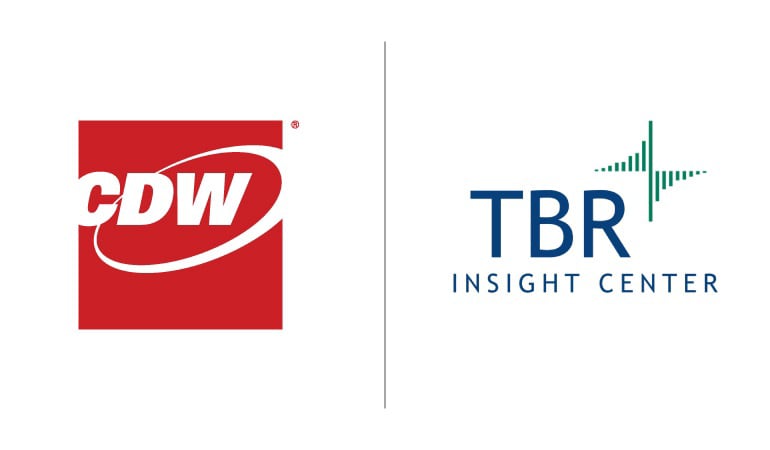 CDW is proud to be featured in a special report from TBR (Technology Business Research, Inc.), a leading independent analyst firm, highlighting CDW's journey from traditional value-added reseller (VAR) to technology integrator. As a leading IT services provider to mid-size and enterprise clients alike, CDW continues to excel as a trusted advisor, helping customers achieve key business outcomes through digital transformation.
In TBR's view, "CDW is not 'your mother's CDW,' having honed characteristics critical to enabling 'digital velocity' through professional services. CDW clearly understands the 'digital' part of 'digital transformation' actually is all about enabling transformation through technology."
CDW supports customers who know what they want from their IT environments but don't know how to achieve that end state efficiently, quickly, and cost-effectively. CDW Amplified Services' vast IT experience and capabilities, leveraging experience with more than 100,000 products and services from more than 1,000 technology brands, allows it to address any IT challenge. There is nothing in the IT space CDW does not understand or deliver, allowing the company to help achieve their desired outcome leveraging technology.
"We are thrilled with this special report from TBR, that emphasizes CDW's transformation to IT services provider during the last few years. We are dedicated to helping our customers modernize and manage their IT environments," said Tara Barbieri, vice president and general manager, Integrated Services Orchestration at CDW. "Our goal is to make technology work for our customers, and we're excited to be at the forefront of their digital transformation journeys."
TBR is a leading independent market, competitive and strategic intelligence firm specializing in the business and financial analyses of hardware, software, professional services, and telecom vendors and operators. Serving a global clientele, TBR provides timely and actionable market research and business intelligence in a format that is uniquely tailored to clients' needs. The firm's analysts are available to address client-specific issues or needs on an inquiry or proprietary consulting basis.
TBR's full report can be viewed here. To learn more about CDW's digital transformation capabilities, please visit CDW Amplified Services.