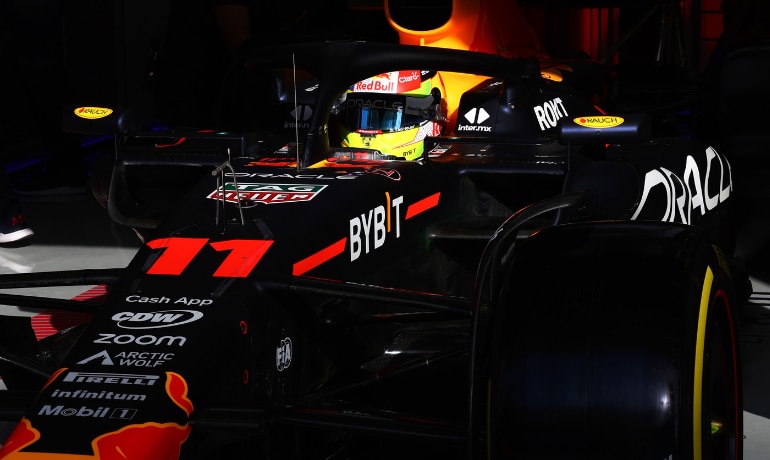 CDW is proud to announce a new partnership with Oracle Red Bull Racing, one of the premier teams on the Formula 1 racing circuit. As part of the relationship, CDW will be providing advanced tools and expertise designed to drive success for the championship-winning team, both on and off the track.
CDW's solutions and services will be integrated across Oracle Red Bull Racing's operation, with the ultimate goal of boosting the performance of the team and its drivers, defending Formula 1 World Champion Max Verstappen and multiple race-winning teammate Sergio 'Checo' Pérez.
Technology is fundamental to the success of a Formula 1 team and CDW's partnership with Oracle Red Bull Racing will see CDW delivering from its broad array of products and services, including hardware and software as well as integrated IT solutions and services.
"At CDW, we make technology work so people can do great things," said Sona Chawla, Chief Growth and Innovation Officer, CDW. "Helping Oracle Red Bull Racing to elevate its use of technology is a unique privilege and we're proud to stand behind the team as it strives to continue its well-documented success on the racetrack. As a customer-focused organization, we're also excited about this partnership because so many of our customers have a deep-rooted passion for Formula 1 and the incredibly talented Red Bull Racing team."
Announcing the new partnership, Christian Horner, Oracle Red Bull Racing Team Principal and CEO said: "Formula 1 is a technology-driven sport and being able to harness the power of a company like CDW is hugely important. CDW is active in a wide number of areas that are key to the team's success and the level of integration they're able to effect is vital. As we embark on a massive new season, the fact that CDW will be helping to drive engagement with Max and Checo's championship challenge is fantastic news."
Visit Oracle Red Bull Racing for more details including the team's 2023 race calendar.