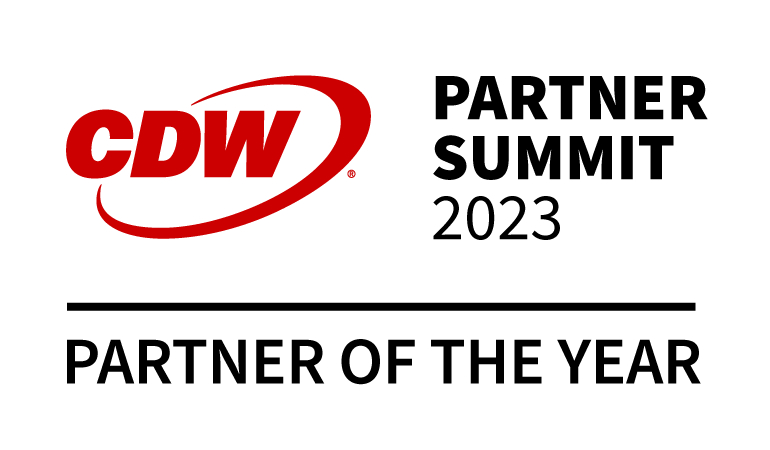 CDW presented its 2023 Partner of the Year Awards on November 9, during its annual Partner Summit in Las Vegas. The awards celebrate another year of successful collaboration and growth with CDW's top-performing partners that provide exemplary support to CDW teams, ultimately enabling industry-leading outcomes for customers. This year's awards program featured a total of 11 awards – eight company and three individual recognition categories.
Our eight 2023 CDW Partner of the Year Award recipients included:
Adobe
AMD
Arctic Wolf
Climb
Ingram Micro
Microsoft
Newbold Technologies
Palo Alto Networks
Our three 2023 individual Partner of the Year Award winners included:
Craig Langer – Arctic Wolf
Kendyl Frank – Ingram Micro 
Jon Piro – Palo Alto Networks
CDW Partner of the Year Award winners are selected based on input and recommendations from our Sales, Product and Partner Management, Marketing and Integrated Technology Solutions organizations. Additional data points considered for the awards include sales growth, overall profitability, and market strategy alignment. The individual award winners were chosen for their outstanding leadership and for providing excellent services to CDW's coworkers and customers.
"Our 2023 Partner of the Year award recipients represent the winning formula and bring an exceptionally strong customer-first focus, deep and tenured experience, a make-it-happen mindset and all the components of a modern partnership. We are thankful for the great collaboration, and it is an honor to recognize their continued commitment," said Aletha Noonan, senior vice president, product & partner management. "Together, we look forward to continuing to raise the bar together by delivering best-in-industry outcomes for our joint customers, with differentiated, full-stack, full-outcomes and full-lifecycle capabilities."