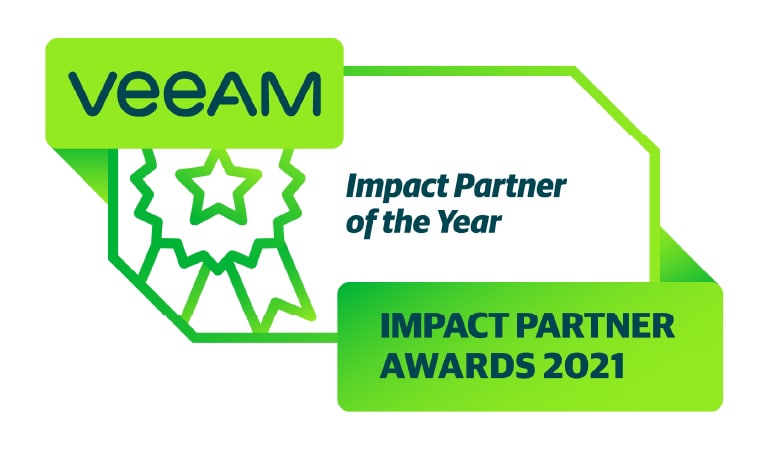 CDW is honored to be named the 2021 Veeam Impact Partner of the Year, United States by Veeam® Software. The award is the highest recognition among all Veeam awards, and it acknowledges CDW's overall performance in the areas of consistent revenue growth, collaboration with Veeam and proactive selling as well as promoting Veeam solutions and adjacent technologies.
"CDW is proud of our strong and collaborative partnership with Veeam, and this Impact Partner of the Year recognition is the culmination of our shared dedication to serving our joint customers," said Tom Cahill, vice president, product and partner management. "Together, CDW and Veeam help customers modernize backup and recovery strategies and secure and manage data regardless of where it resides. We are committed to continue growing our partnership in support of these evolving and important areas of need for our customers."
The annual Veeam Impact Partner Awards for North America recognize 11 partners that have demonstrated success providing Veeam solutions to their customers and have surpassed expectations in providing first-class support, expert knowledge, and continued product education. CDW and other winners were celebrated during VeeamON 2022 earlier in May.