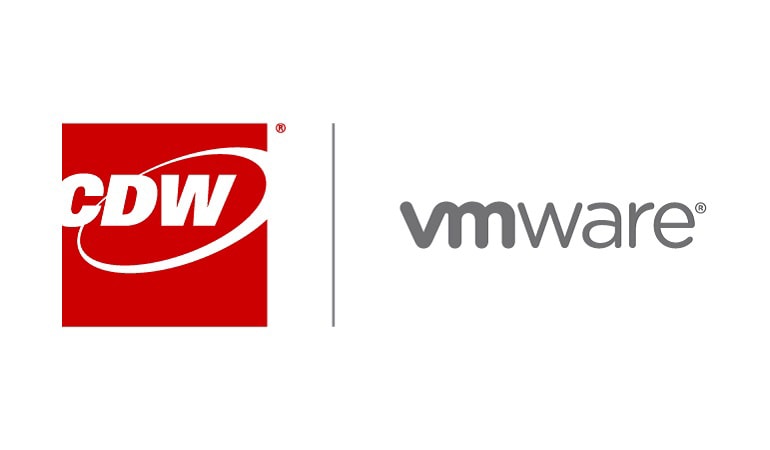 CDW is proud to announce that it has been awarded the 2021 VMware Partner Industry Award. This top-tier award in VMware's annual Partner Achievement Awards program celebrates a single partner across the globe for its demonstrated success within a specific industry.  This award recognizes CDW's deep domain expertise and excellence in customer engagements in the United States within the healthcare and State, Local and Education (SLED) markets. 
"After such a challenging year, I am thrilled to celebrate this VMware Partner Industry Award with CDW," said Sandy Hogan, senior vice president, Worldwide Commercial and Partner Organization, VMware. "CDW has continually demonstrated success in delivering transformative results throughout this industry, incredible growth, and strong alignment with the VMware Healthcare and SLED vertical. I am proud to see CDW honored for its commitment to driving innovation and results for customers – even in the face of unprecedented change and challenges – and I look forward to the year ahead."
"CDW is honored to receive the 2021 VMware Partner Industry Award, and we are excited to continue our flourishing and strategic partnership with VMware in the future," said Tom Cahill, vice president, product and partner management at CDW. "As we evolve, adapt and change with the heightening demands of our customers, we are pleased to continue leveraging our collaborative expertise to provide leading-class technology solutions and services for our customers and drive true digital transformation in our industry."
The 2021 VMware Partner Achievement Awards recognize regional and Global Alliance winners in the Partner Digital Transformation, Partner Innovation, Partner Lifecycle Services, Partner Value and Partner Social Impact categories. In addition, VMware also named sole winners in the Partner Industry, Partner Collaboration, and overall VMware Partner of the Year categories. The program was conducted in partnership with technology research firm IDC, which helped review and evaluate award submissions against the criteria for each category.