Manage your business through your online account with instant access to orders, quotes and enhanced reporting tools.
Get everything you need to manage your quotes, orders and spend — all in one convenient location.
Get everything you need to manage your quotes, orders and spend — all in one convenient location.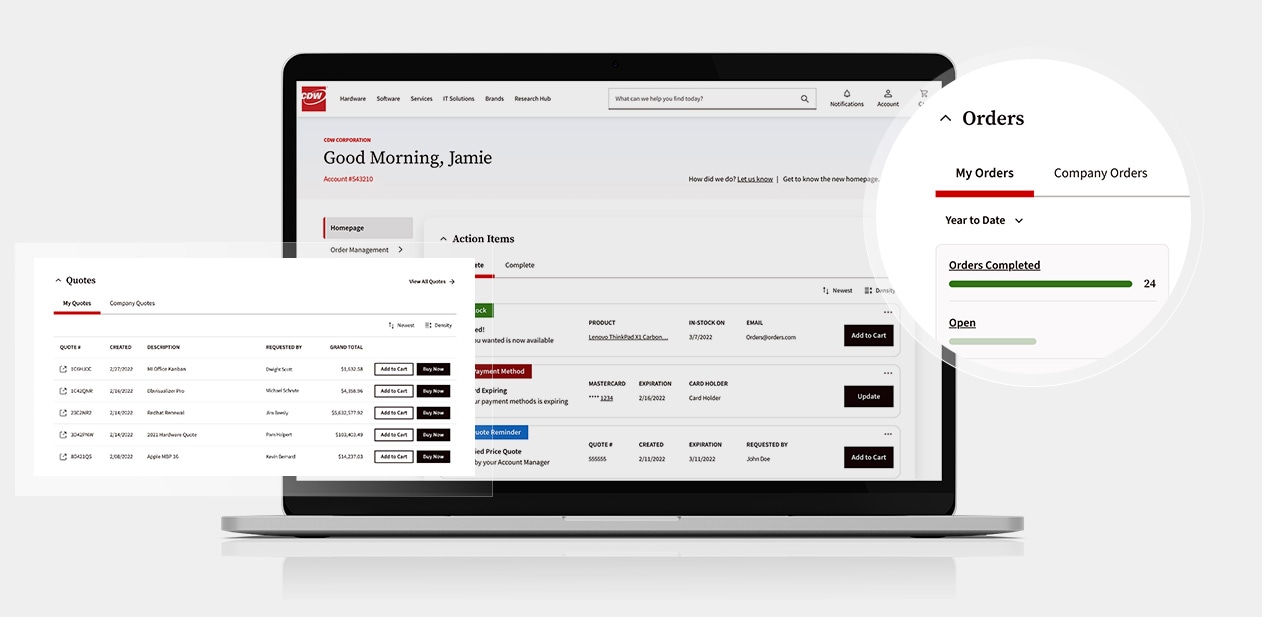 Save time with instant access to snapshot views of your account with actionable insights.
Quotes allow you to get the best price for the products you need. Create and access your quotes easily. 
With the Amend Quote feature, you can edit quotes directly in the Account Center, add items or change item quantity, and quickly adjust shipping and contact details.
Waiting for an order to ship? Find all your orders and tracking information in one place.
View your order history for easy re‐ordering and reporting on your business's past purchases.
Manage all IT Assets and control purchasing across your business.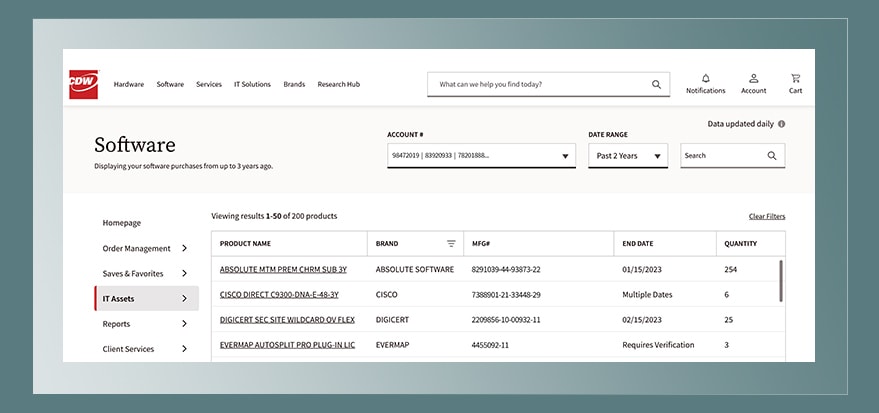 View and Edit Your Cloud Subscriptions
Save time by managing your IT purchases in one place. The newly enhanced IT Dashboard and Subscription and Software management help you stay compliant in your purchasing and save time when adding or editing renewals.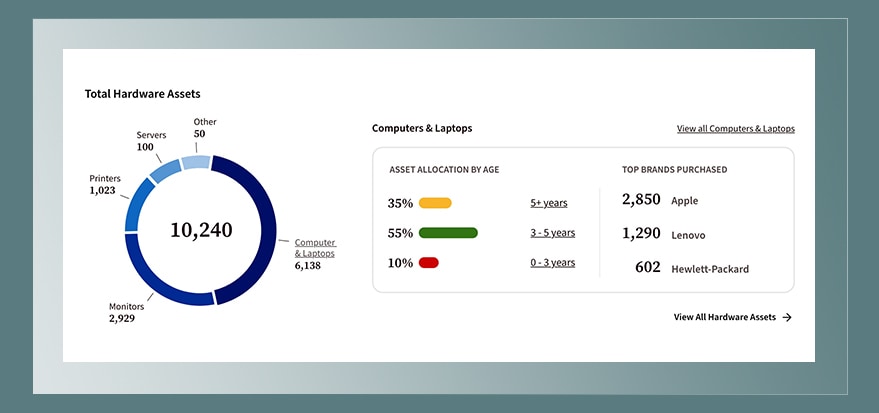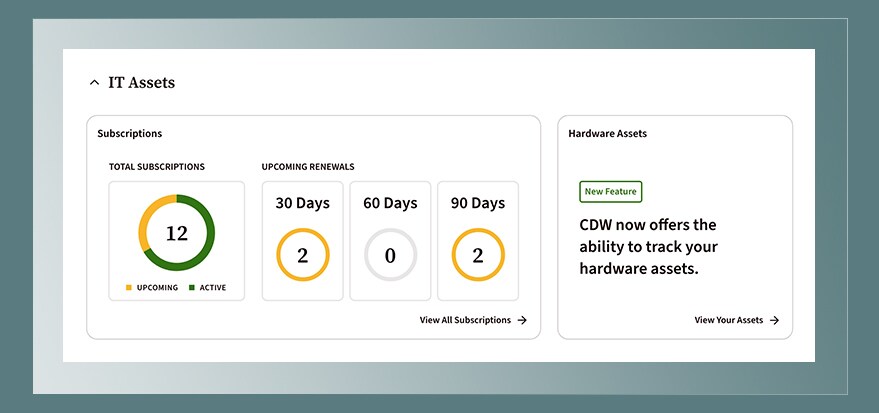 Save your favorite products for easy access, and create bundles for easy repeat ordering. Using the bundle feature, you can set item and quantity requirements so that items are ordered with all their required add-ons to ensure seamless ordering.
Update discontinued items across all bundles from a central list, which streamlines bundle management.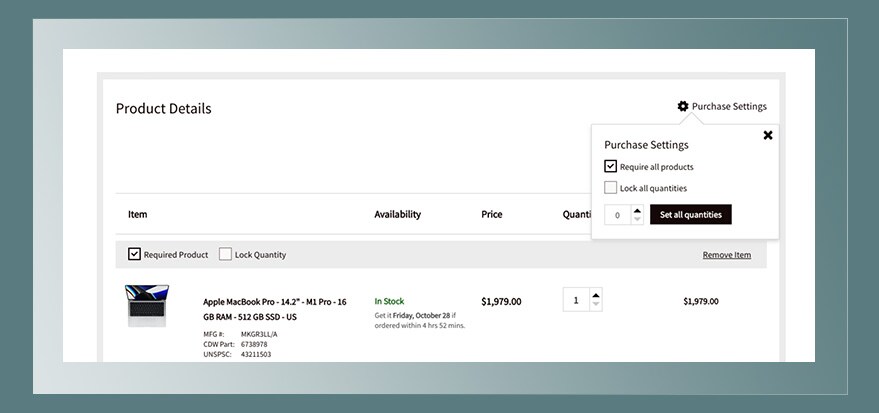 Create Purchasing Workflows
Stay in control of your budget using the complimentary Purchase Authorization System (PAS). The tool features set-and-forget workflows that place limits on spending and unauthorized purchases — saving you time and money. Approve, edit, and deny orders on-the-go with the newly launched PAS mobile site experience.
Want an even more customized purchasing solution for your business? Consider eProcurement by CDW. With ePro, you can track and manage IT spending, reduce compliance issues, and consolidate vendors. You can even work with a CDW Account Manager to create a personalized product catalog for your employees. ePro offers turn-key solutions compatible with existing ERP/SRM and marketplace partners, with the option to implement advanced workflows to meet your exact needs.