Transform Your Classrooms with CDW Education through E-Rate Funding
Schools are aiming to improve the quality of instruction and increase engagement in learning, but accessibility to technology is a key factor in their ability to achieve those goals. The E-Rate Program, funded by the federal government, helps K-12 schools and libraries obtain affordable high-speed internet access and telecommunication services from providers like CDW Education.
Not sure how to take advantage of these funds? Connect with our consultants.
Choose CDW Education as Your E-Rate Service Provider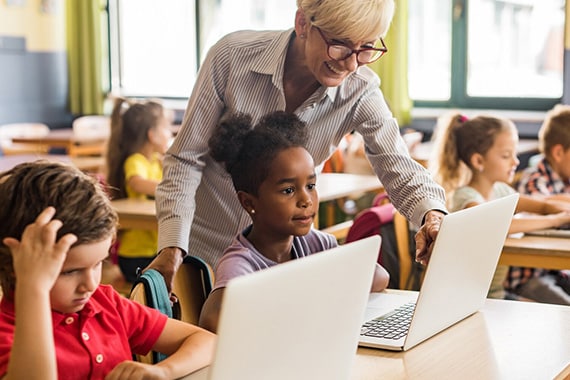 For more than three decades, we have enabled schools and libraries to modernize their teaching and learning environments with the latest technology.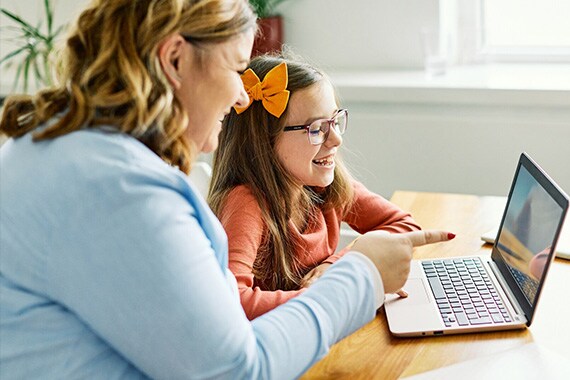 More than 50 percent of our consultants are former practitioners in the education industry and are backed by over 250 IT pros who specialize in K-12 solutions.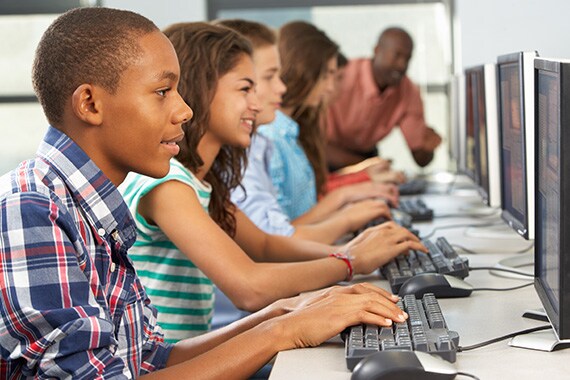 Exceptional Customer Service
We work with 12 out of 15 of the largest school districts in the United States, and can support you with all the technology you need to be successful.