If you are signed in, you can create an online quote. Fill your shopping cart with the items you want included in the quote. Once you are done, use the Quote feature on the Checkout page. Enter your shipping information and select a shipping method to Continue. On the Checkout: Quote Review page, you can enter a Quote Description (required) and a Cost Center Code (optional).
Once you are done, you can select the Request A Quote feature to complete your quote and send it to your account manager. You will see a Thank You page confirming that your quote has been received. You can email a copy of this confirmation to yourself. You can also view your Quotes history at any time through your CDW account.
Prior to converting this quote to an order, please contact your account manager for configuration, pricing and contract verification. Should you choose to convert this quote to an order without verification, you may be contacted by your account manager to confirm the details of your order.
If you need additional assistance or have further questions, please contact your account manager. If you do not have an account manager with us, please contact Sales Support.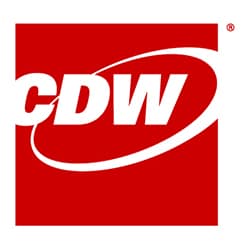 Quote Automation by
CDW AMANDATM
CDW AMANDATM allows customers to request a quoted order with automated quote and ordering technology
Not Finding what you need?
Sales Support can assist with e-account information, including billing info, customer numbers, pricing and placing orders.

Email Sales Reply within 24 hours
800.800.4239 Mon-Fri 7am-7pm CT
We're here to help.
Get in touch with CDW Support via phone, chat or email.
---