About Zebra
Zebra's solutions give a virtual voice to an organization's assets, people and transactions, with an extensive portfolio of marking and printing technology that illuminates mission-critical information to help customers take smarter business actions.
---
Small Office, Home Office, Solutions by Zebra
While you may not always see Zebra solutions, we provide better visibility into operations and connecting real-time data to fully optimize performance on the front lines, impacting the lives of millions of people every single day. Across the globe, where businesses and people find their edge, Zebra is there.
End the Plug n' Pray
A printer that works when you need it to shouldn't just be a wish—it should be a reality.  Modern label printing should be easy as scanning a QR code on your phone. That's the philosophy behind the newest label printer from Zebra—the long-time global leader in thermal printing and supplies. 
Workforce Connect
No matter how your workers want to communicate, who they need to reach or what information they need, their Zebra mobile devices and more will do it all with Workforce Connect Powered by Zebra Savanna™.

Workforce Connect
Give your workers the power of one — one device that provides access to enterprise data and applications, plus PTT calls, PBX calls and enterprise-class secure messaging. Streamline your workflow with Zebra.
Data Capture Solutions
Capture data with unmatched abilities developed and continuously refined by a partner with more than 50 years of field-proven innovation, delivering options for every purpose and price point. No more issues. No more surprises. Just consistent scans.
---
Purpose-built Mobility
With a Zebra rugged tablet or mobile computer, your workday and career are powered by the global market leader in rugged mobile technology. Get ahead and stay there with a tablet that's highly secure, fully configurable, simple to deploy, and quick to contribute.  
---
Industrial Printers
Advancing the legacy of the industry-leading Xi Series, the industrial printers combine rugged durability and exceptional performance on a user-friendly, future-ready platform. 
---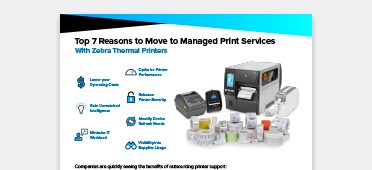 Manage Print Services
Unlike others, Zebra printers have the unparalleled intelligence and security needed to remotely manage, monitor, push updates and secure from anywhere – all while ensuring peak performance and visibility.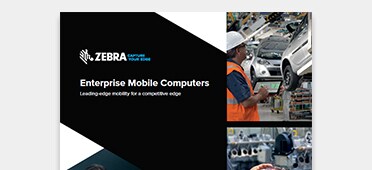 Business Intelligence for Every Purpose
Zebra's portfolio of mobile computing hardware and software tools can help your workers raise their performance.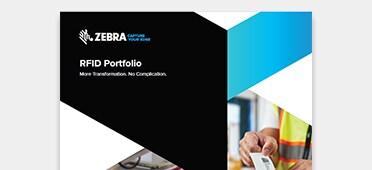 RFID Portfolio
Zebra gives you the industry's broadest, field-proven RFID portfolio - including fixed and handheld scanners, printers, and supplies - for unmatched accuracy and interoperability.