About WatchGuard
WatchGuard develops cutting-edge cyber security technology and delivers it as easy-to-deploy and easy-to-manage solutions. Elevate and secure your network, Wi-Fi, multifactor authentication and endpoints.
---
Total Security Suite
Explore the full features and services offered in WatchGuard's Total Security Suite and find the right fit for your organization.
---
WatchGuard Firebox
Deliver total, comprehensive network security, performance and manageability on one reliable platform.
---
WatchGuard ThreatSync
Accelerate detection and response against threats from a single pane of glass. Centralize cross-product detections & orchestrate automated response to threats.
---
Endpoint Security
WatchGuard's cloud-native endpoint security integrates the technology and intelligence needed for advanced prevention, detection, containment and response to threats. It includes a full stack of integrated product options including encryption, patching, remote monitoring and management and more.
WatchGuard Endpoint Security
Achieve maximum protection and take the guesswork out of endpoint security. WatchGuard solutions offer a full suite of security and operations tools.
---
WatchGuard EPDR
Get a cloud-delivered solution that helps automate advanced threat prevention, detection, containment and response on your network.
Multifactor Authentication Made Easy
WatchGuard's MFA solution is delivered entirely from the cloud and reduces network disruption and data breaches.
---
Risk-Based Authentication
Authentication is a critical element to any zero-trust deployment.
Secure, Cloud Managed Wi-Fi
Bring comprehensive visibility, scalability and support to your network.
---
WatchGuard AP330 Indoor Access Point
This all-purpose Wi-Fi 6 access point is designed for mid-density indoor environments and utilizes secure WPA3 encryption for a seamless end user experience.
Interested in a WatchGuard solution or offering?
---

---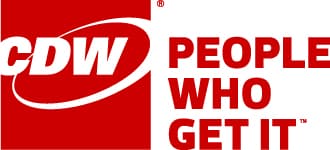 Copyright © 1996-2022 WatchGuard Technologies, Inc. All Rights Reserved.