About Veeam
Veeam delivers something fundamentally different — Availability for the Always-On Enterprise™ — leveraging IT investments in server virtualization, modern storage and the cloud to help organizations meet today's service-level objectives.

---
---
Veeam Availability Suite
Veeam Availability Suite combines the backup, restore and replication capabilities of Veeam Backup & Replication with the advanced monitoring, reporting and capacity planning functionality of Veeam ONE. Veeam Availability Suite delivers everything you need to reliably ensure and manage your VMware vSphere and Microsoft Hyper-V environments, providing you with a high-availability data center.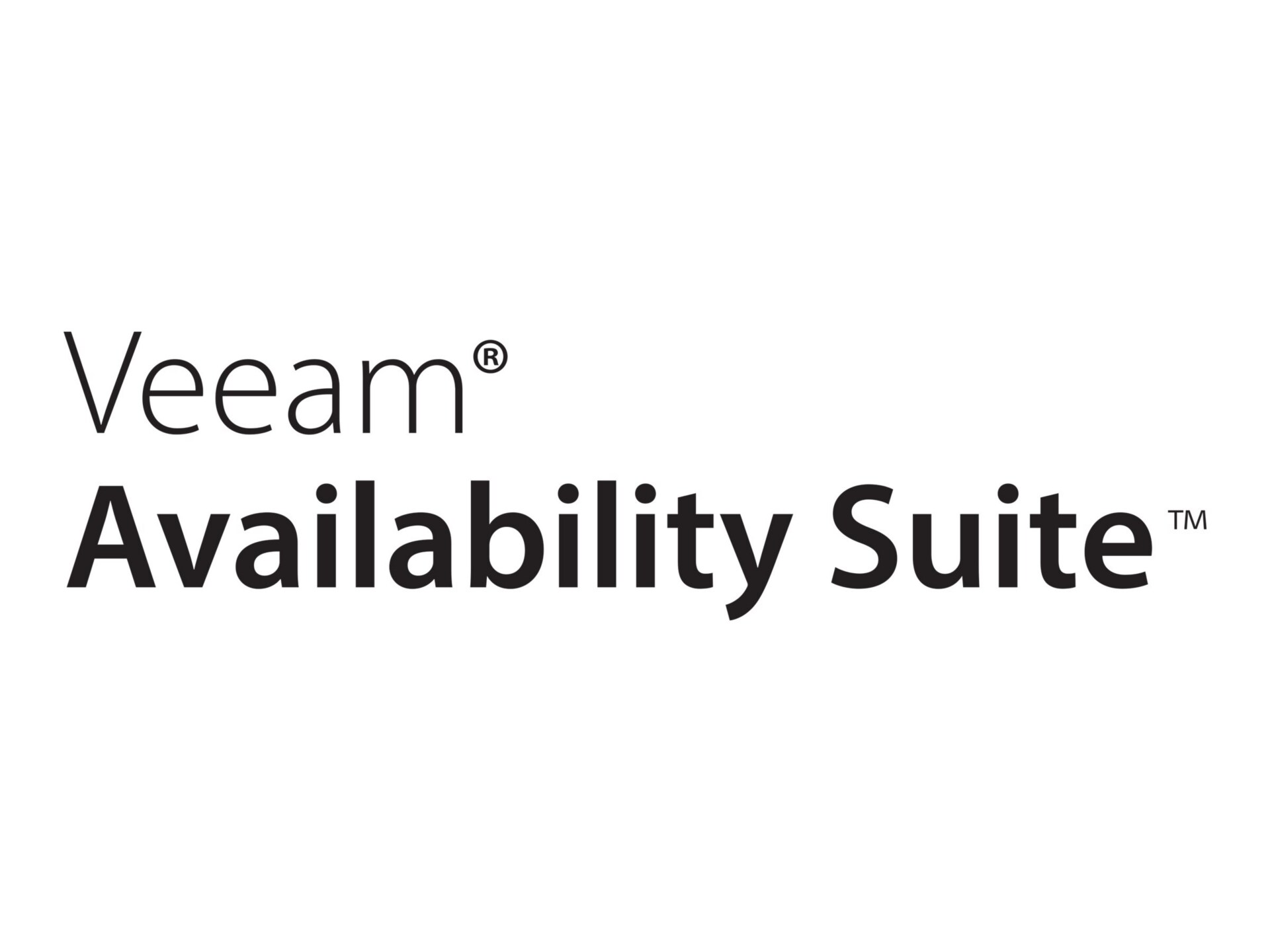 What is Veeam Availability Suite 9.5?
The Veeam Availability Suite 9.5 provides organizations with five key capabilities that enable the Always-On Business: high speed recovery, data loss avoidance, verified recoverability, leveraged data and complete visibility.
---
Suite Editions
Veeam offers different editions of Veeam Availability Suite 9.5 based on the level of functionality you need from Veeam Backup & Replication.
---
Veeam Agents for Microsoft Windows and Linux
NEW Veeam® Agents for Microsoft Windows and Linux work alongside Veeam Backup & Replication™ to extend Availability to Microsoft Windows and Linux workloads, helping you avoid downtime and data loss for Windows and Linux-based physical or public cloud-based servers, workstations and endpoints — quickly and easily!
Try FREE for 30 Days!
Reduce cost and complexity while ensuring Availability for Windows and Linux instances in the cloud. Achieve Availability for physical servers and workstations that cannot be virtualized. Meet RPOs and reduce the risk of data loss for desktops, laptops and tablets outside of the corporate network.
Try Veeam Agents for Microsoft Windows and Linux for your enterprise and ensure Availability on your Windows and Linux devices today.
---
Veeam Backup for Microsoft Office 365
Whether you have completely migrated to Office 365, or have a hybrid Exchange and Office 365 deployment, your business objectives remain the same. You must remain in control of your data and you need Office 365 backup and recovery at your fingertips. One of the most vulnerable situations for an IT Admin is when their only option is to send a support ticket and wait. Veeam Backup for Microsoft Office 365 mitigates the risk of losing access to your Exchange Online email data and ensures Availability to your users.
Veeam Backup for Microsoft Office 365
Retrieves mailbox items from a cloud-based instance of Microsoft Office 365. It backs up those items into an archive database based on Extensible Storage Engine (ESE), also known as the Jet Blue database.
---
Veeam Backup Essentials v9.5
Veeam Backup Essentials is a powerful, easy-to-use and affordable backup and Availability solution for small businesses. Designed for SMBs with less than 250 employees and virtual environments with up to 6 CPU sockets, Veeam Backup Essentials delivers the exact same functionality as Veeam Availability Suite.
Businesses are experiencing exploding data growth of 30 - 50% each year, and users need access to data 24x7 with little tolerance for downtime. Legacy backup solutions with recovery time objectives and recovery point objectives of hours or days can't keep up. Veeam is a fundamentally new solution built for cloud, modern storage and virtualization technologies.
Veeam ONE
An essential part of Veeam Backup Essentials, it provides complete visibility of your virtual and backup infrastructures through powerful and easy-to-use monitoring, reporting and capacity-planning tools
---
Interested in a Veeam Solution?

---