About Tenable
Tenable's goal is to arm every organization with the visibility and insight to answer four critical questions at all times: Where are we exposed? Where should we prioritize based on risk? Are we reducing our exposure over time? How do we compare to our peers? Tenable is the Cyber Exposure company.
---
Tenable Introduces Predictive Prioritization

Reducing cyber exposure starts with effective prioritization.  Tenable has introduced Predictive Prioritization as a core functionality within Tenable.sc and Tenable.io VM platforms.  Dramatically improve remediation efficiency and effectiveness by focusing first on the 3 percent of vulnerabilities that have been or will likely be exploited.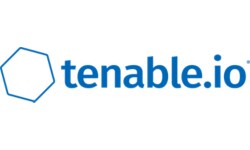 Tenable.io
Tenable.io provides the actionable and accurate data you need to identify, investigate and prioritize the remediation of vulnerabilities and misconfigurations in your modern IT environment.
Try Before You Buy
Get a free trial of Tenable.io.

---

Nessus Professional
Nessus helps security pros on the frontlines quickly and easily identify and fix vulnerabilities — including software flaws, missing patches, malware and misconfigurations — across a variety of operating systems, devices and applications.
Try Before You Buy
Get a free trial of Nessus Professional.


Tenable.sc™
With Tenable.sc (formerly SecurityCenter) you get a real-time, continuous assessment of your security posture so you can find and fix vulnerabilities faster. 
Try Before You Buy
Get a free demo of Tenable.sc

Cybersecurity in Operation Tech
Hear from critical infrastructure security professionals about the difficulty of protecting their environments from cyberattacks and why they rely on Tenable to reduce vulnerabilities and risk.
3 Things to Know About Prioritizing Vulnerabilities
With the number of vulnerabilities on the rise, identify the biggest threats to your business and figure out what to fix first.
---

---