About Riverbed
The integrated solutions of the Riverbed Application Performance Platform give business and IT leaders the tools to understand, optimize, simplify, secure, and orchestrate apps and data across the hybrid enterprise. 
---
Application-Defined SD-WAN for the Cloud Era 
Riverbed SteelConnect™ is a revolutionary SD-WAN solution that takes a unique application-defined approach to connectivity. 
With SteelConnect, you can create a unified software-defined networking fabric spanning hybrid WANs, cloud networks and remote office LANs. With centralized management, a cloud-centric workflow, business-oriented policy orchestration, zero-touch provisioning, and integrated visibility and optimization, SteelConnect makes deploying and managing connectivity and application delivery across cloud and on-premises environments as intuitive and quick as downloading apps onto your smartphone. SteelConnect brings enterprise networking into the cloud era. 
Seamless Application Performance Across Public, Private and Hybrid Clouds 
Riverbed SteelHead™ is a WAN optimization solution for accelerating delivery of any and all apps across the hybrid enterprise. No matter where your data resides, SteelHead-optimized networks perform up to 100 times faster and use up to 99 percent less bandwidth.
Riverbed SteelHead is the most comprehensive solution for application visibility, optimization and control to ensure peak performance and to achieve dramatic cost savings associated with managing application delivery across on-premises and cloud environments.
Gartner 2016 Magic Quadrant for WAN Optimization
Which SteelHead Is Right for Your Business?
SteelHead solutions can be flexibly delivered as appliances, software or services from your private cloud (or production data center) or public cloud provider. 
---
SteelHead for SaaS Acceleration
SteelHead SaaS accelerates delivery of SaaS cloud apps, including Office 365 and Salesforce.com, with up to 30 times faster performance and up to 98 percent bandwidth reduction. 
---
HD Visibility End-to-End Across Hybrid Architectures
Riverbed SteelCentral™ is the command center for application performance for the digital enterprise, providing comprehensive application, networkand end-user performance monitoring and management across public cloud, private cloud, and hybrid cloud enterprise environments. 
True End-to-End Visibility from Code to Device
To provide a holistic view of application performance, SteelCentral has four components: APM, NPM, EUE and Central Control and Management. 
---
Case Study: Hybrid Networking Improves Law Firm's Performance
See how Lathrop & Gage relies on Riverbed solutions to ensure network reliability and availability of its attorneys' phones, video conferencing and critical business applications.
---
Software-Defined Edge IT 
Riverbed SteelFusion™, the leading hyperconverged edge IT solution, transforms distributed IT into a software-defined edge, allowing organizations to centralize ROBO infrastructure and operations in a data center, private cloud or public cloud for better management, security, agility and cost effectiveness.
Riverbed SteelFusion: Lab Review
When you're ready to rethink branch IT, think about software-defining the edge with Riverbed SteelFusion. Get more details in our hands-on lab review.  
---
Is It Time to Rethink Your Branch IT?
Not sure if you need to revamp your branch IT? Here are five reasons it may be time to change your strategy.
According to EMA, the typical enterprise uses 6–10 network monitoring and troubleshooting tools. You only need one: SteelCentral provides a holistic view of performance visibility for both IT and business managers. And it's fully integrated with Riverbed's next-gen SD-WAN. 
Together, we'll help you operate more efficiently and effectively in our cloud-centric, complex world.
---

---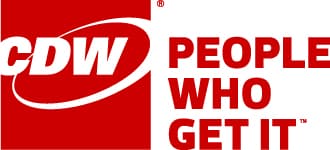 ©2016 Riverbed Technology. All rights reserved. Riverbed and any Riverbed product or service name or logo used herein are trademarks of Riverbed Technology. All other trademarks used herein belong to their respective owners. The trademarks and logos displayed herein may not be used without the prior written consent of Riverbed Technology or their respective owners.