About LG
LG offers innovative technology solutions with the latest digital products and features tailored to commercial environments. With a comprehensive line of award-winning displays and IT products, LG has the solution to fulfill your market needs.

---
LG and CDW Help You Communicate with Customers
Get exceptional image quality and wide viewing angles with LG SE3D displays orchestrated by CDW.
---
UltraFine 4K and 5K IPS LED Monitors
Available in 22" and 27", these ultra-HD monitors are recommended for new MacBooks with USB-C and MacBook Pro with Thunderbolt 3.
---
Large Format Displays
LG's suite of large format displays bring your business to the forefront of digital signage solutions. Find a variety of touch screen displays, information kiosks and other displays to suit your organization's individual needs.
---
Desktop Monitors
---
Client Computing, Touch Overlays and Warranties
Learn more about LG IT products, including Zero Client virtualization products, video walls and warranties that will help your business flourish.
---
Commercial TVs
LG commercial TV's are an excellent solution for small or medium-sized businesses that need a straightforward, eye-catching and effective way to communicate.
---
LG Resources
Small Format Displays Make a Big Impact
Read how LG's small format displays can make a big difference for your company.
Form Follows Function for Digital Displays
Learn about how OLED technology is reinventing the AV digital display.
LCD, Direct View LED and OLED Explained
Learn about LCD, Direct View LED and OLED displays and which is best for your company.
---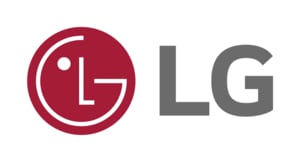 ---