Together, Jamf and CDW provide complete solutions for Apple device management, user identity and security

With over 20 years of experience, Jamf offers management and security solution at scale that remotely connects, manages and protects Apple users and devices. Jamf's customers take advantage of same-day Apple OS support for every macOS, iOS, iPadOS and tvOS release. Plus, users get hundreds of robust integrations with tech solutions, industry-specific apps and workflows to meet their unique needs.

Manage and Secure Apple at Work with Jamf
Industry Leaders Trust Jamf to Stay Secure
Jamf is trusted by 71,000+ businesses, schools and hospitals, managing and securing over 30 million devices to maximize their tech initiatives. With Jamf, you can manage all of your Apple devices and secure them to stay protected against security threats. Security for mobile devices is now expanded to ensure the same solution is available to Android.

Industry leaders across the globe choose Jamf because it is the only solution to deliver device management, user identity and endpoint protection all in one.
Manage Devices with Jamf Pro
Empower your Apple users and IT team to succeed with Apple. Jamf Pro offers all the EMM capabilities you need in one package.
User Productivity Maximized
Jamf Pro is designed to automate device management for you while driving end-user productivity and creativity. Jamf leverages native Apple technology to preserve the Apple experience end users know and love.
Jamf keeps in lockstep with Apple releases to deliver same day operating system compatibility — meaning you and your end users have immediate access to new productivity and management features. 
Managing Your Apple Devices as an Ecosystem
Secure Devices with Jamf Protect and Jamf Connect
Keep your devices, connections and data protected from cyber threats while maintaining user privacy. Jamf delivers true, purpose-built Zero Trust Network Access (ZTNA), so security controls extend far beyond the office's network perimeter. Jamf connects users with their applications and protects devices with mobile threat detection and zero-day phishing prevention, as well as covering endpoint compliance and antivirus needs.
Users can easily authenticate their Mac, mobile devices and gain access to resources through a seamless experience with a single set of cloud-based identity credentials. Keep your users productive with one identity and password to acces everything they need. Plus, Jamf can replace legacy enterprise VPNs and conditional access workflows, so you can scale for your business's unique needs.
To keep users and their data protected, Jamf Protect allows you to implement solutions without interference for your organizations users. Whether in a business or educational setting, you'll gain insights into what content is accessed on company devices and how much mobile data is being used, so you can enforce data policies and block access to unwanted content.
Jamf Protect is purpose-built for Apple but offers the same protection to mobile devices running Android or Windows.
An experience users love, a workplace organizations trust.
Manage and Secure Work with Trusted Access
Meet Jamf's comprehensive solution for the modern organization. Each layer of defense increases your endpoint security and protection of sensitive work resources.
Achieve Trusted Access with Jamf
Build a secure organization with Jamf tools so your can be sure your data doesn't fall into the wrong hands. Organizations can achieve Trusted Access by: 
requiring only authorized users are granted access on enrolled devices
providing a secure connection to corporate apps and data
delivering comprehensive modern security to defend against an evolving threat landscape
All of this is possible with Jamf.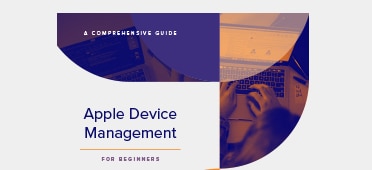 Apple Device Management for Beginners
Mobile Device Management (MDM) continues to grow across all industries. Companies need a solution tailored to their ecosystem and Jamf can offer an Apple-specific solution.
Identity Management for Beginners
Getting a holistic view of your tech resources is a challenge. Learn how to manage your employee's tech needs across a variety of ecosystems and device types.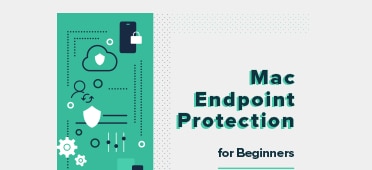 Mac Endpoint Protection for Beginners
To stay protected and keep in compliance, your team needs great tools. Learn how Mac and JAMF stack up for keeping your business secure.
Call
800.800.4239

to build out your Apple device management and security solution with Jamf.