About Intel®
A new computer with a new 8th Gen Intel® Core™ vPro™ processor helps you stay ahead of the digital world. Get a big jump in performance compared to the previous generation. Shop with built-in security, and immerse yourself in leading-edge 4K UHD entertainment.
---
Do More with 8th Gen Intel® Core™ vPro™ Processors
Don't Be Good Enough. Be Great.
New devices powered by 8th Gen Intel® Core™ vPro™ Processors deliver serious business compute and automatic security and give control with remote manageability. Explore what upgrading to the latest Intel®-powered computers can do for your growth — and more.
2 in 1s
Built-in security adds a critical layer of protection to make logins, browsing and online payments safe and simple. Store passwords, personal information and auto-fill information with one master password. Plus touch screen, voice commands and stylus options offer intuitive interactions.
---
Laptops
Now everyday computer tasks can happen faster. Edit photos and videos seamlessly. Move between programs and windows quickly. Multi-task easily. Better still, all that performance comes with up to 10 hours of battery life, so you can take your computer wherever you go without worrying about cords and plug points.
---
Desktops
Upgrade to the latest Intel®-powered desktops with Intel® Optane™ memory. Deliver amazing customer service experiences from the enhanced productivity and multitasking capabilities of new computers equipped with high-quality 4K resolution and Intel® Optane™ memory acceleration.
---
Emerging Technologies from Intel® 
Introducing the Intel® Falcon™ 8+
Get a complete look at the specs and surveying capabilities of the new Falcon™ 8+ drone from Intel®.
Drones Aid in Conservation Efforts
See how Intel® Falcon™ 8+ drones helped monitor and assess repairs for the Halberstadt Cathedral in Germany.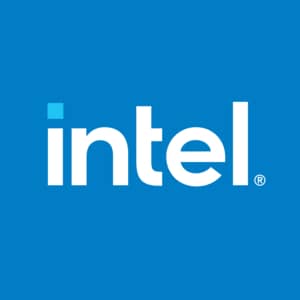 ---