About F5
Businesses not only depend on apps — they depend on the ability to deliver and protect both apps and the customers that interact with them. F5 provides essential application services to worldwide enterprises, service providers, government entities and consumer brands.
---
10 Best Practices for Keeping Your Data and Infrastructure Safe
Get a better understanding of the risks APIs can pose to your data and infrastructure, and what you can do to secure them.
---
Modern App and API Security
Discover methods for securing real-time APIs including bot protection, API management, gateways and WAFs.
Define, publish, secure, monitor and analyze APIs. Request a trial of F5's NGINX Controller.
Secure Every App Anywhere
Mitigate today's advanced threats and continue moving your business forward.
Choosing the WAF That's Right For You
Applications are architected in many ways but all need protection from threats. Learn what's important to consider when choosing a WAF.
---
Protect Against OWASP Top 10 Threats and Beyond
Rapid digital transformation over the past year makes an application strategy a business imperative.
---
Mitigate Application Vulnerabilities
Get tips on the best, most effective ways to proactively mitigate app vulnerabilities, increase app security and reduce risk.
Request a security assessment from F5 and learn which known vulnerabilities you're susceptible to.
Breaking Down Bots
Filter out bot traffic to get good business intelligence, prevent fraud and maximize customer experiences.
---
Protect Apps and the Business
Customers demand simplicity. Apps are complex. Attackers are motivated. Security must adapt and protect apps without friction.
---
Understanding the Economics Behind Cyber Attacks
Understand why your business might be targeted by cyber criminals and the steps you can take to discourage and defend against them.
Get advanced bot protection protection to prevent large scale fraud. Request a trial of Shape Silverline Defense.
The State of Application Delivery in 2021
Rapid digital transformation makes an application strategy a business imperative.
Credential Stuffing in 2021
Explore the latest attack trends and tools of credential stuffing.

 
Connect with a CDW expert for more information on F5 solutions.
---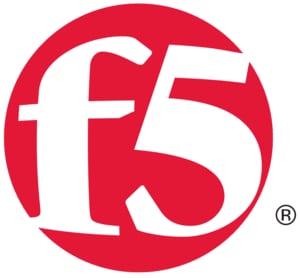 ---