ESET develops exceptional IT security software and services to protect businesses, critical infrastructure and consumers worldwide from increasingly sophisticated digital threats. Work with ESET and CDW to build high-performing and and easy-to-use solutions that keep your business running without interruption.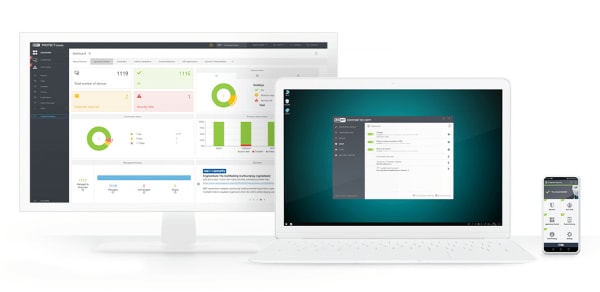 Get the Level of Protection That's Right for Your Organization
Protect your endpoints, business data and users with ESET's multilayered technology. ESET PROTECT platform offers customizable security solutions, managed easily from a cloud or on‑premises console.
CSS - APPLY GRID TO PAGES WITH CARDS
Temp hotzone button styling
Looking to achieve superior protection for your next breakthrough? Discover more about ESET and their services with CDW.
Protect your business from the dangers of data breaches, network attacks and ransomware threats with cybersecurity solutions from ESET.
Contact your account manager, or give us a call.
Protect your business from the network attacks with ESET cybersecurity solutions.