About Commvault
Commvault is a worldwide, award-winning leader in delivering backup and recovery for the enterprise. Store, protect and use your data, while managing it in a consistent, compliant way. Its automated solutions work on-prem, in the cloud and in hybrid environments and with the digital tools and procedures you're already using.
---
Award-Winning Products
Commvault Complete™ Backup and Recovery won gold in the backup and disaster recovery hardware, software and services category of the 2019 Storage Magazine and SearchStorage Products of the Year.

Metallic™ SaaS
Metallic, a Commvault venture, brings you enterprise-grade backup and recovery technology with simple SaaS delivery. Get up and running in as little as 15 minutes with cloud data protection for Office 365 (SharePoint, Exchange, OneDrive, Teams); laptops and desktops; VMs, file server and SQL data.
Metallic Backup as a Service
As business drives more data to the edge, organizations need to be able to keep workers productive from anywhere. Metallic enterprise-grade backup protects your data and newly remote workforce with the simplicity of SaaS.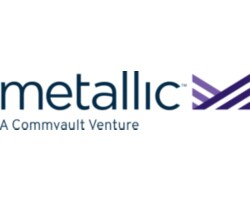 Office 365 Backup and Recovery
Deliver enterprise-grade data protection without the overhead or IT burden of self-managed solutions. Contact CDW about limited-time offers on Metallic SaaS Backup.
Commvault Backup & Recovery
Ensure data availability for all workloads across cloud and on-premises environments with a single, intuitive platform providing backup and recovery.
Commvault Disaster Recovery
Get an easy-to-use disaster recovery solution with orchestration, automation and recovery that ensures business continuity across environments.
Commvault HyperScale X Appliance
HyperScale X intuitive appliances can help accelerate your organization's digital transformation with unmatched scalability, security and resiliency.
Know and Act On Your Data
Knowing more about your primary and secondary data enables you to better act on and respond to your business needs. With better data you can make better decisions.
---
eDiscovery and Compliance Search
Commvault Activate makes it easier for IT personnel to deliver on data requests by reducing or eliminating reactionary collection.
Hedvig Distributed Storage Platform
The Hedvig Distributed Storage Platform™ is a software-defined, scale-out storage solution. It distributes data simultaneously across multiple locations, from on-premises data centers to the cloud, and scales capacity on-demand.
---
Switch to Software-Defined Storage
Now is the time to make the switch. Software-defined storage has become key to a modern data center. Deployed correctly, it can lower costs while simplifying your IT operations and improve your ability to scale.
Modernize Your Infrastructure
Improve your existing infrastructure and storage with solutions from Pure Storage and Commvault.
Gartner 2020 Peer Insights Choice
Commvault was recognized as Gartner's 2020 Customer Choice for data center backup and recovery.
---
---