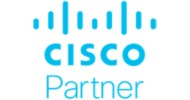 Contact a CDW Cisco Expert About Customer Success Tracks
Maximize the value of your Cisco technology investments
Gain an advantage for your business with Cisco Customer Experience (CX) and Success Tracks. With the right expertise to drive the best outcomes, Cisco Success Tracks are here to address complexity, skills gaps and risks.
CDW can assess your organization's workflow and its goals, then orchestrate a Cisco solution to move your business forward.
Speak with a CDW expert at 800.800.4239 or fill out this form and a CDW Cisco Expert will be in touch soon.