About Black Box
Founded in 1976, Black Box is focused on delivering high-quality solutions and products with an unyielding commitment to technical support and customer service. Whether you need a single cable, a complete visual overhaul or an IP-based KVM solution, Black Box's expansive portfolio delivers.
---
BDS-8 Temperature Screening Kiosks
This all-in-one Kiosk uses advanced infrared thermal imaging and fast temperature detection, to help identify the presence of elevated temperatures, providing peace of mind to all.
---
Coachella Valley Water District Builds State-of-the-Art Control Room
California's Coachella Valley Water District turned to Black Box to implement a flexible, secure, efficient, ergonomic, and intuitive solutions for signal extension and switching. Discover how our Emerald KVM over IP helped provide seamless communications and control.
---
Black Box KVM and Server Management
Streamline workflows and make life easier with secure, remote access to computers, digital signage players and virtual servers with our extensive portfolio of KVM switches, extenders, accessories and complete solutions.
---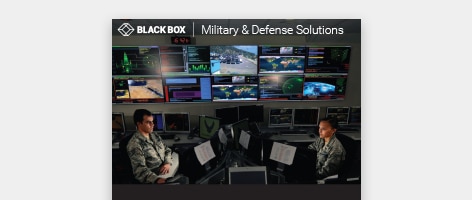 Military & Defense Solutions
Black Box understands federal agencies' requirements for secure, complicant technology solutions.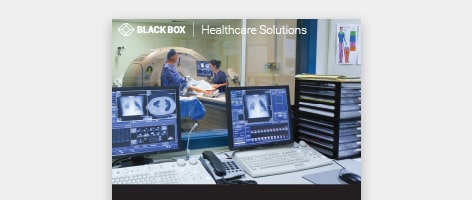 Healthcare Solutions
Black Box provides solutions for hospitals, small medical private practices, and any healthcare facility in between.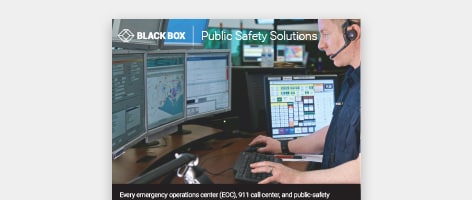 Public Safety Solutions
Black Box control room solutions enable information and video sharing between field and operations centers.