Take Your Business to A New 3D Reality
Get a smart, creative toolkit to make ideas come to life. Create state-of-the-art 3D with seamless integration to Creative Cloud and third party apps.
How Can Substance 3D Benefit Your Business?
For graphic designers as well as experienced 3D artists, Substance 3D lets you create photorealistic content for marketing and branding, product and fashion design, architecture, gaming and more.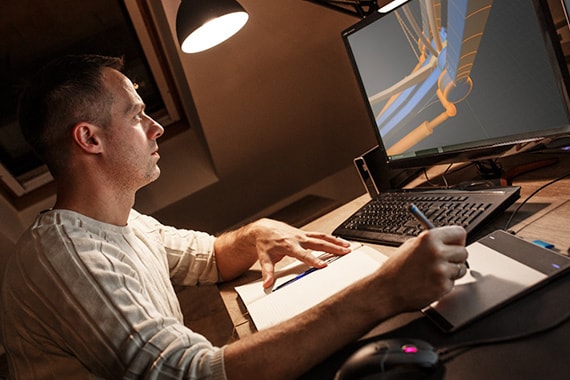 How Can Your Business Work Smarter with the Substance 3D Collection
Design photorealistic prototypes, from fashion, to packaging and architecture. Substance 3D lets you create animated content and powerful graphics. Produce virtual photography in your own 3D studio and inspire with state-of-the-art AR and VR experiences.
Why 3D Will Revolutionize Creative Work
3D design allows creatives to breathe life into their projects. From gaming, to product prototypes, to fashion, industries are being transformed by intuitive software that lets beginners and experts create photorealistic content.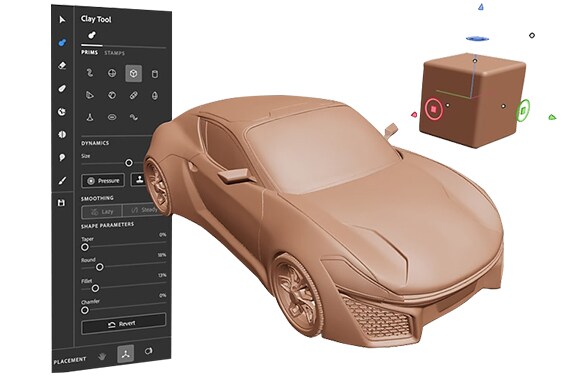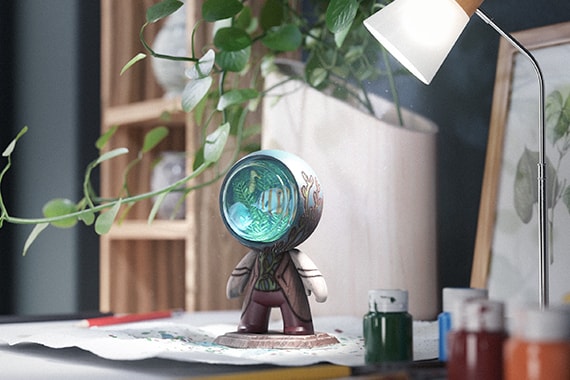 Seamless Integrations and Plug-ins
Substance 3D apps integrate with Photoshop and Illustrator as well as third-party favorites like Cinema 4D and 3ds Max. Seamlessly move between apps, drag and drop, apply and visualize while working on your favorite applications.
Render Customers Speechless
Substance 3D tools offer the precision and control you need to create breathtaking, state-of-the-art scenes with materials, lights and cameras. Add efficiency to your projects with 3D components that can be reused in unlimited variations.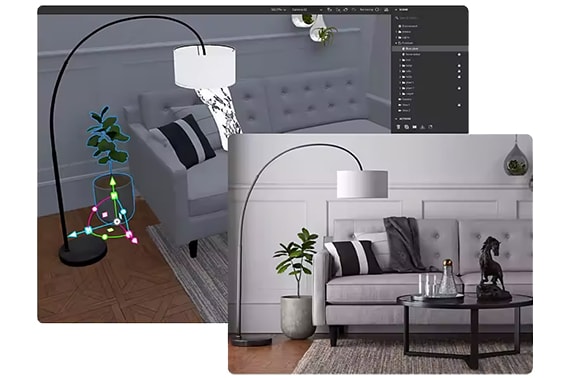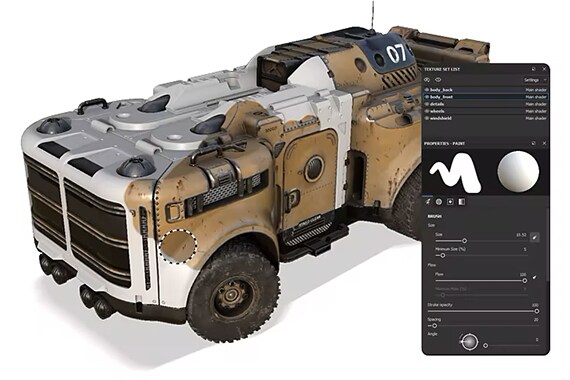 Add Efficiency to Your Creative Workflows
A next-generation solution for IT Managers and admins looking to invest in 3D tools with seamless integration to other ecosystems their creative teams already use. Substance 3D Iets you enable high-quality outputs and bring more business.
Adobe Substance 3D in the Studio
Discover a series of webinars that will help your creative teams make the most of the Adobe Substance 3D ecosystem.
The Substance 3D Collection of apps and a high-quality 3D asset library covers all the steps in your 3D workflow.
Create 3D materials and lights from real-life images.
Design parametric 3D assets with full control and infinite possibilities.
Compose and render state-of-the-art 3D scenes in your own virtual studio.
Texture 3D models in real time with this industry standard app.