Article
Thinking Ahead
Strategic Ways Retailers Can Embrace Today's Digital Reality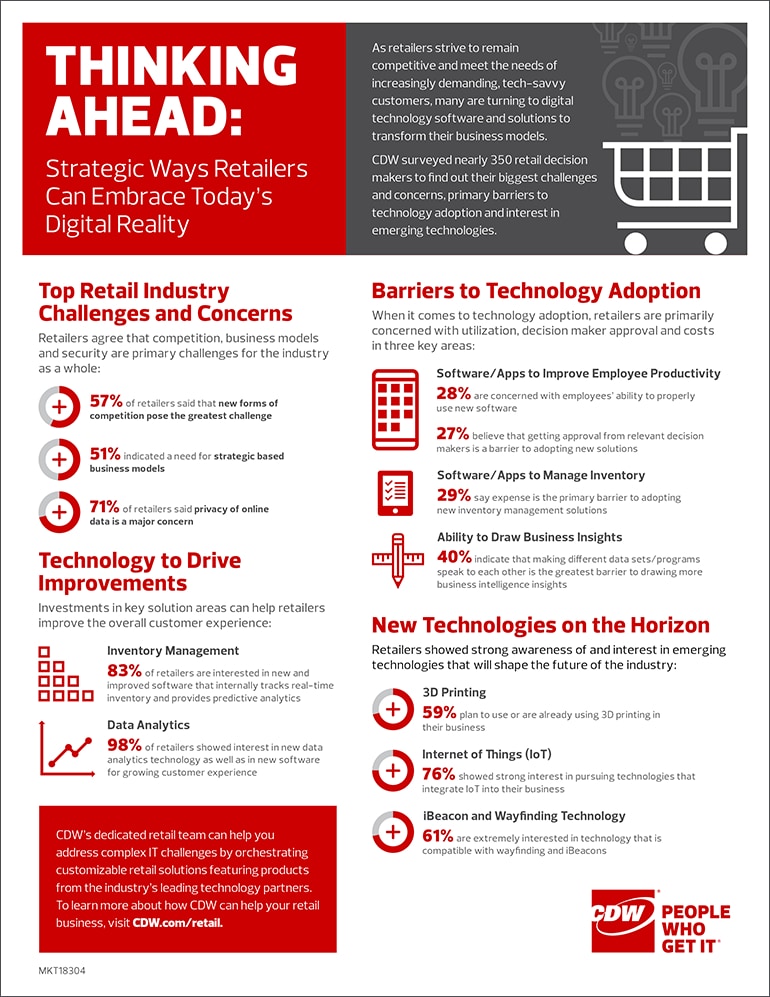 As retailers strive to remain competitive and meet the needs of increasingly demanding, tech-savvy customers, many are turning to digital technology software and solutions to transform their business models.
CDW surveyed nearly 350 retail decision makers to find out their biggest challenges and concerns, primary barriers to technology adoption and interest in emerging technologies.
CDW's dedicated retail team can help you address complex IT challenges by orchestrating customizable retail solutions featuring products from the industry's leading technology partners.