Article
Navigate the Big Data Ocean
The erwin Data Modeler can help organizations sail through the rough seas of too much data to find a treasure trove of actionable intelligence.
Only a few years ago, one of the biggest problems organizations faced was that they didn't have enough information.
Today, the problem is almost the exact opposite. They collect so much data from multiple sources, such as Internet of Things devices, that most users don't know where or how to look for the nuggets of information they need. The challenge is no longer a matter of finding a needle in a haystack; it's finding a specific needle in a stack of needles.
The erwin Data Modeler can help. The Modeler can perform two critical functions for most organizations in addition to having quite a few extra features that will appeal to specific users.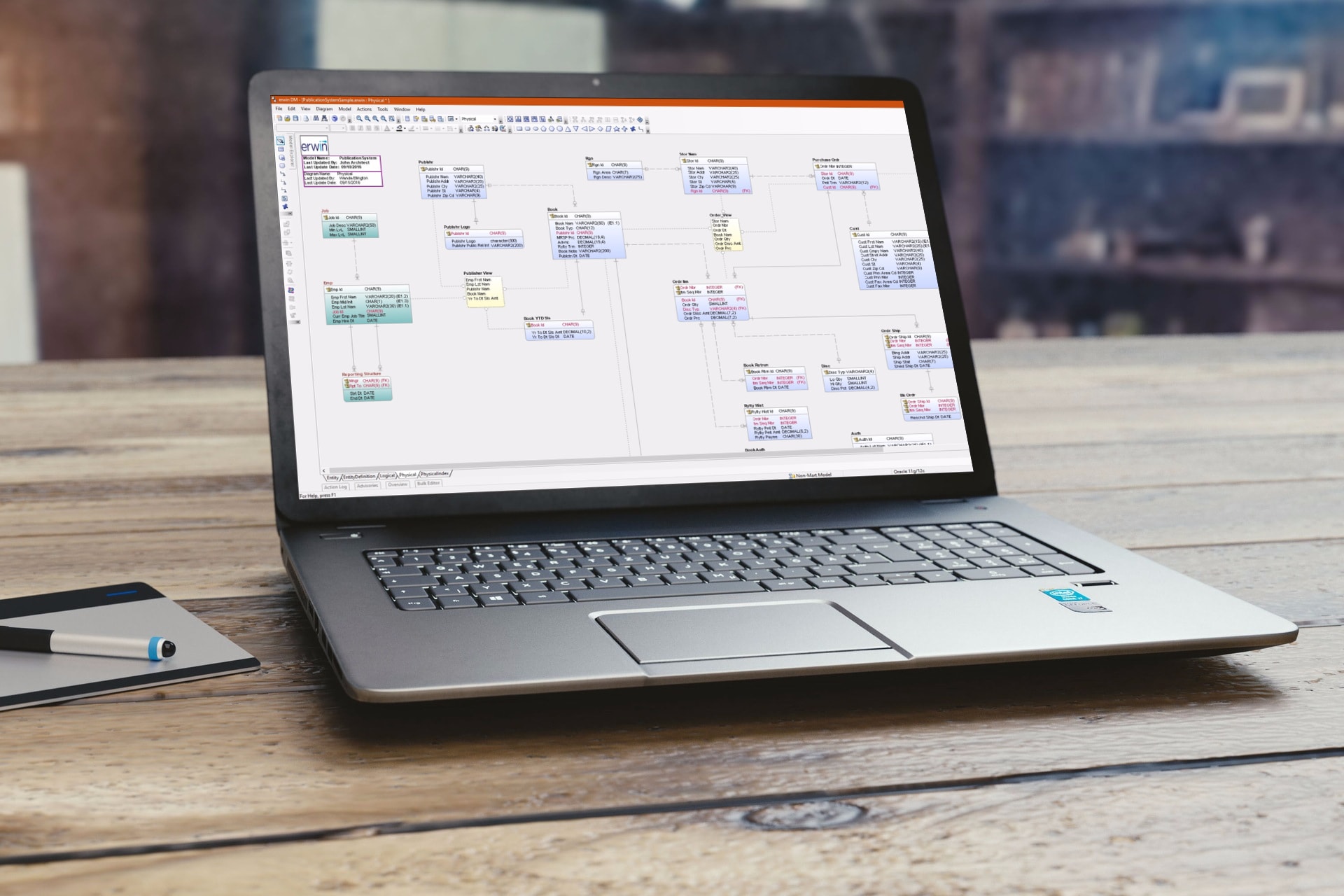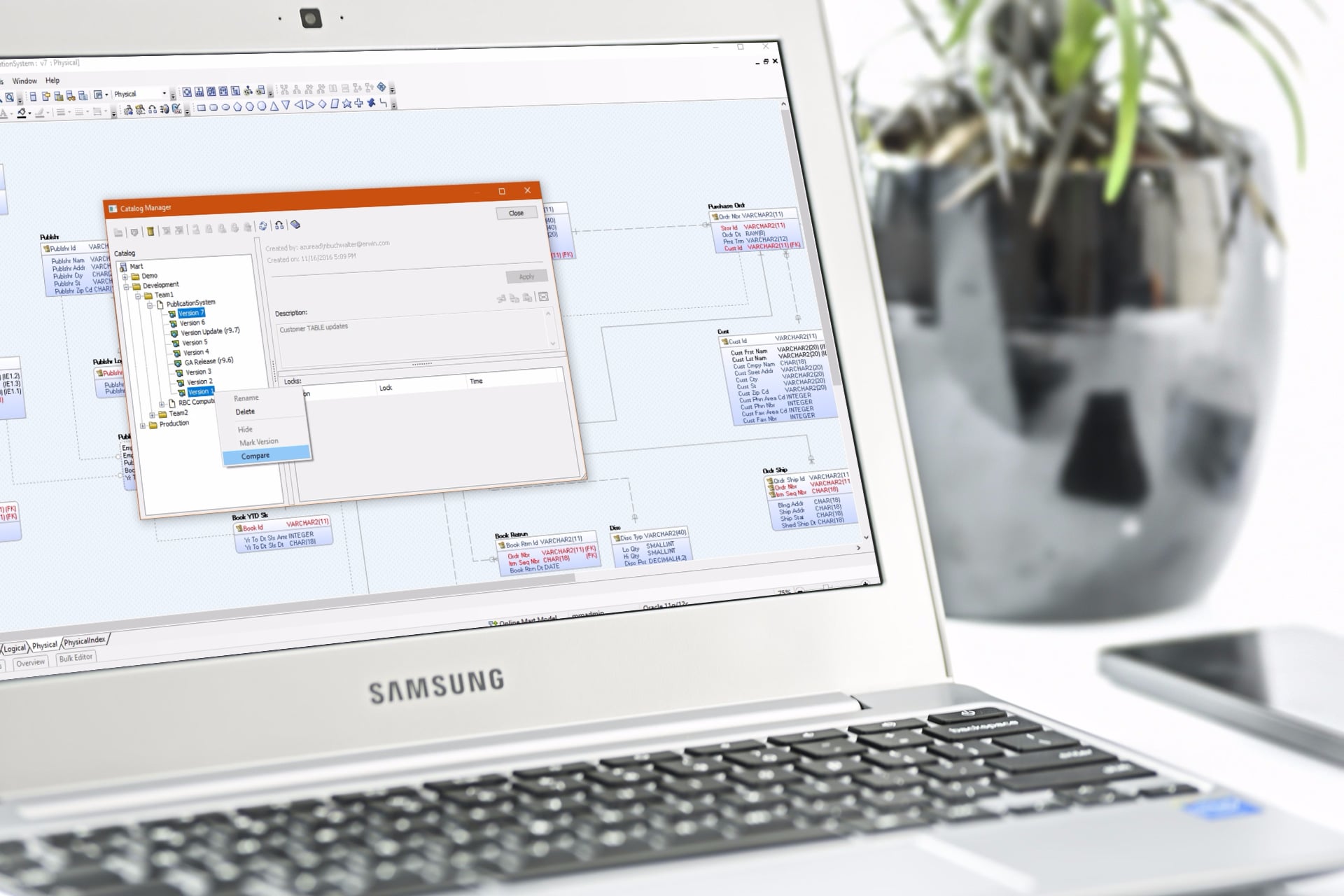 SPECIFICATIONS
Edition type: Standard
Version tested: 9.7
License term: 1 Year
Maximum users: 1 User
Number of supported databases: Unlimited
Tech support hours: 24 hours per day 
CDW Price: $912.99
The erwin Data Modeler enables users to pull data from an unlimited number of databases. 
Its core functionality is its ability to interface with existing storehouses of information, regardless of where they reside or what format they store data in. It brings that information together in a unified, open-source format. This enables users to make comparisons, even if the data was never collected with that in mind.
In addition, the erwin software can model data storehouses and siloed assets by technology, type or location, showing visually what data is being collected and where it lives within a local network or cloud. The visual model can be used to create templates of data that users want to compare in the future, so that once useful information is discovered, these comparisons and the intelligence gathered from them can be utilized regularly. 
I tested the Standard edition for this review, and I was surprised to find so much functionality in the basic program. I could pull in data from both relational and unstructured databases, as well as from applications running in the cloud or on local machines in our testbed. Despite having a single-user license, I was able to pull from an unlimited number of databases to feed my models, including Microsoft SQL Azure, Microsoft SQL Server 2016, Progress OpenEdge 11.6 and NoSQL.
Other features include the ability to compare different databases to see if information overlaps. Users can then remove duplicate data to save space and system resources. The software could easily generate detailed reports about the data it was working with, visually in PDFs for presentations or as text-only files ready for import into other programs. In a way, the erwin Data Modeler lets users instantly become competent data scientists for their organizations.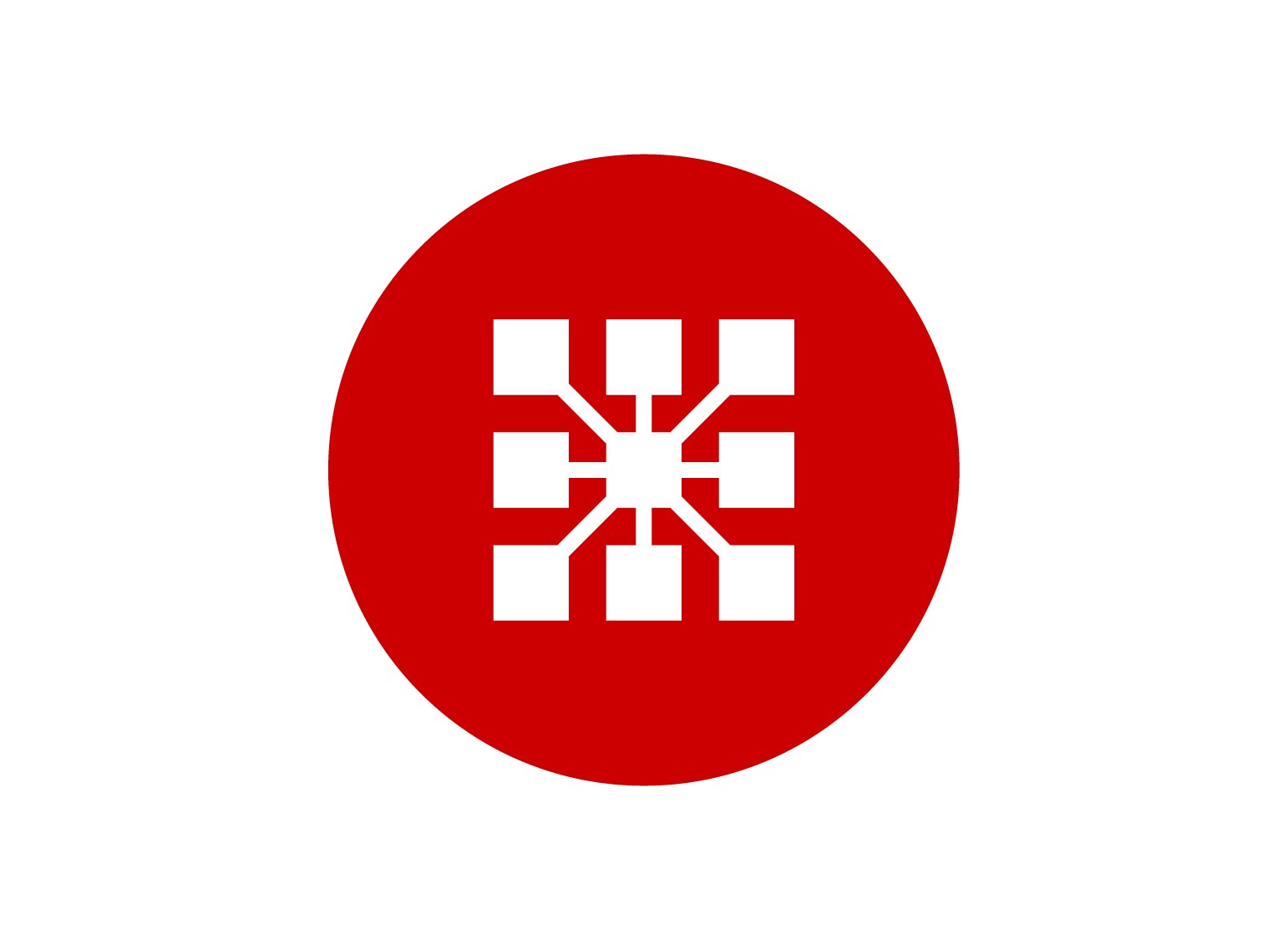 FOUND IN TRANSLATION
Users can import proprietary data from different programs and combine it within erwin to create an open-source pool of useful information.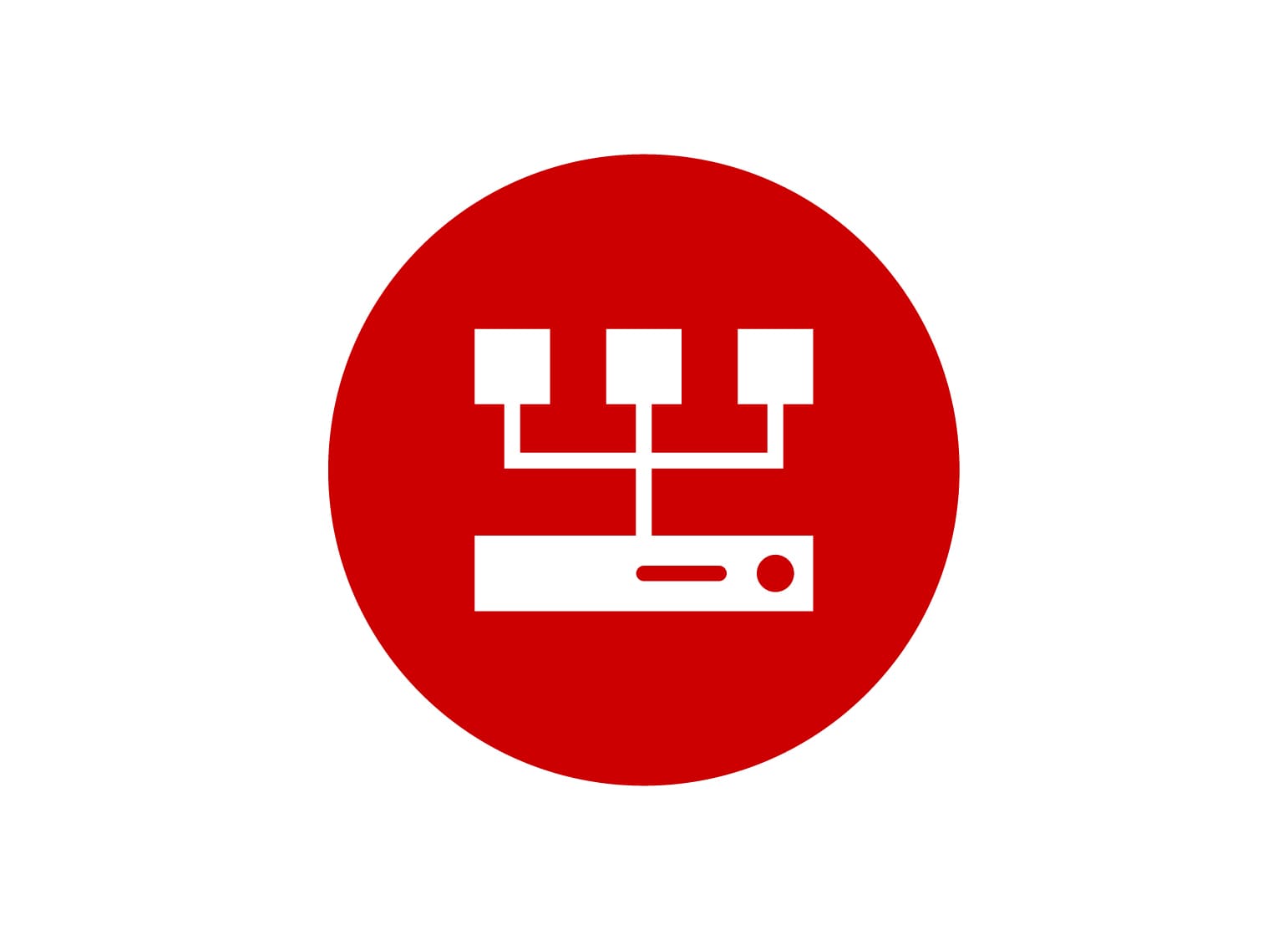 RELATIONSHIP STATUS
The erwin Modeler shows visually where data lives on a network, and the relationships between different data storehouses.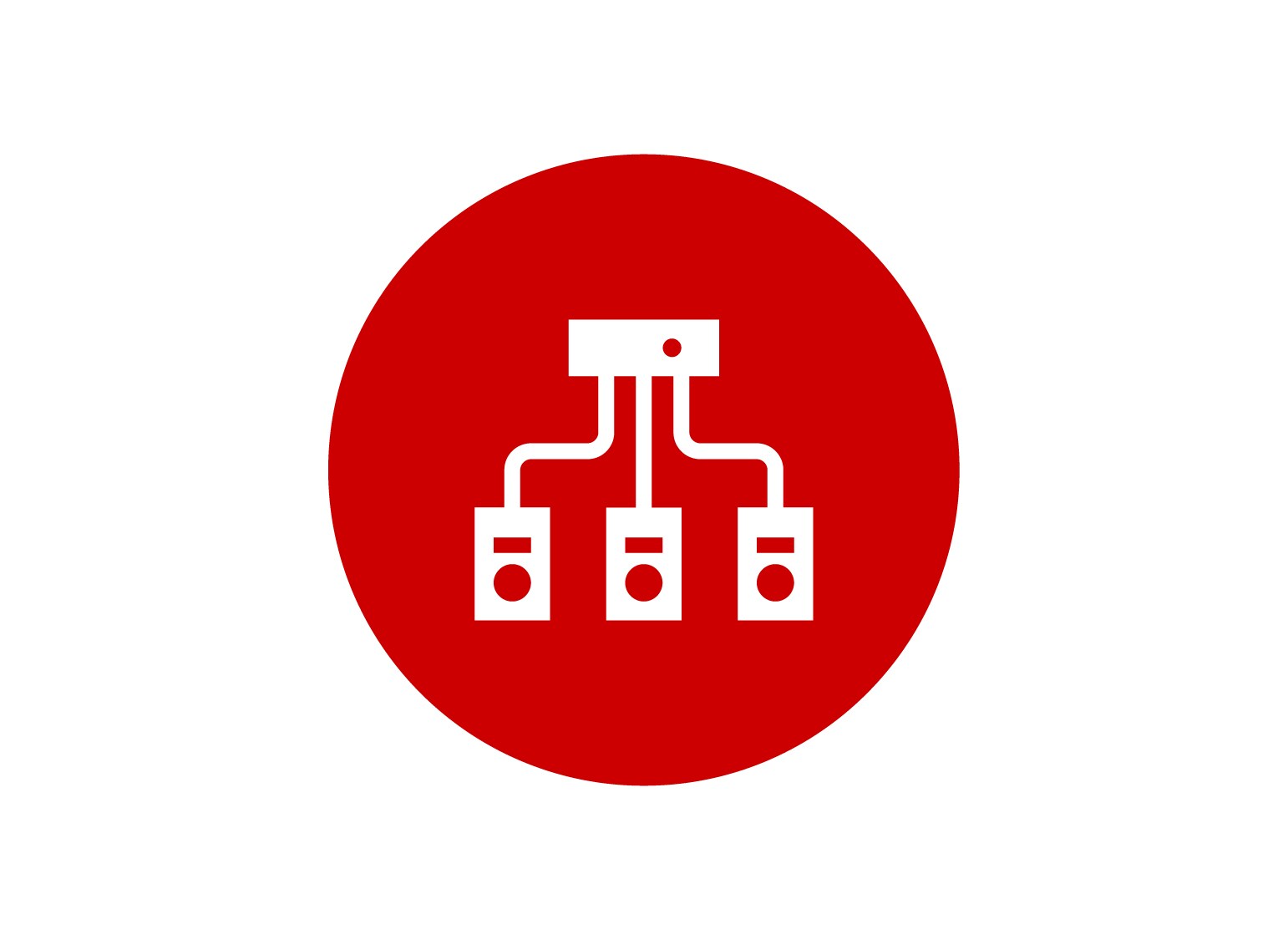 ALL ARE WELCOME
The modeler can accept information, fields or raw data from most commercial and enterprise databases.
A Model of Collaboration
The Standard edition of the erwin Data Modeler program boasts a rich feature set, including the ability to mine an unlimited number of databases where useful information might live. 
Enterprises, however, might want to consider the erwin Data Modeler Workgroup edition, which allows multiple users to pitch in and help. Team members can work together when building out models of data to be studied and compared in a collaborative environment that is similar to using an enterprise whiteboard program. The program locks models down when someone is actively working on them, so version control is not a problem.
The Workgroup edition also enables users to store templates once data comparison models are created. This can be useful if other groups within an organization need to use specific database platforms, or even the same fields, as a starting point for their own comparisons. 
A good example might be a scenario in which marketing and finance teams both need information about customers and spending habits for their own purposes or forecasting. Both could use the same basic erwin template pointing to relevant information, saving them time looking for the fields they need. After that, making individual models to support their group's specific activities is relatively easy; the groundwork has already been laid.
The Navigator edition takes user functionality in the opposite direction to protect the templates and data. It gives users access to the information collected by erwin Data Modeler, including full visual models, but restricts them from making changes or creating their own templates. The Navigator edition is perfect for high-level managers who need to know how data sets relate to one another but don't want to be bothered to learn how to make the models themselves – or don't want to accidentally erase someone else's work.
The software even has a web portal, which puts the functionality of the erwin Data Modeler into a format that can be accessed anywhere in the world. That might be perfect for organizations that don't use a central office or location.
Learn more about the erwin Data Modeler.