Discover the MICROSOFT 365 New Commerce Experience from CDW
Changes are coming with Microsoft's NCE 'per seat' software licensing model – How it will impact your organization?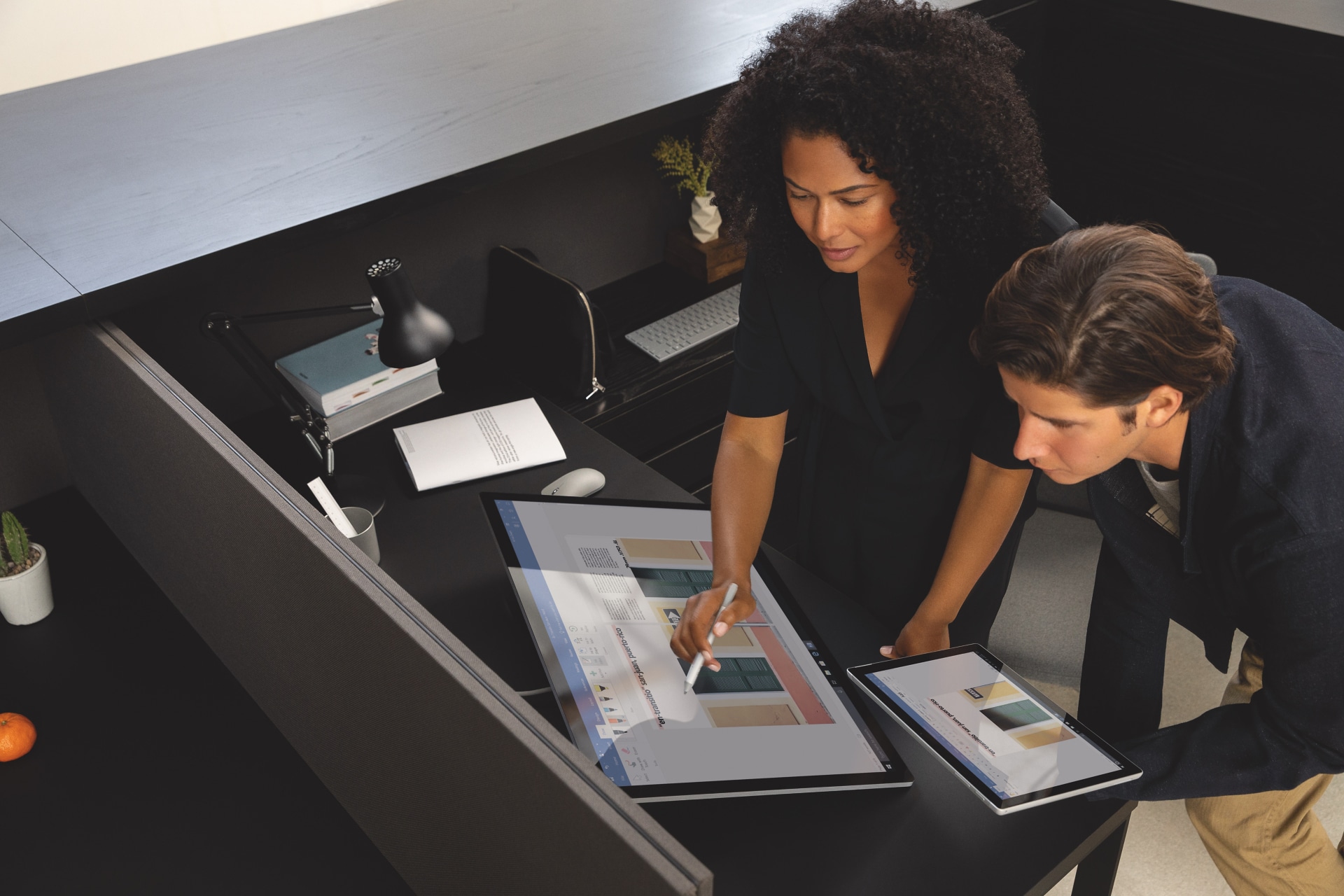 Microsoft is taking the next step in modernizing your Microsoft licensing procurement journey with their announcement of the New Commerce Experience (NCE).
Navigating the New Commerce Experience
New Commerce Experience (NCE) is now the most modernized tool in your Microsoft investment. The current Cloud Solution Provider (CSP) model that has been available since CSP's inception is now called "Legacy" or "Legacy CSP." Microsoft 365 NCE is part of a transformational journey that's changing the way customers transact with Microsoft. It's a multi-phase, long-term investment in the Microsoft program designed to accelerate business growth, simplify licensing and maximize how you use the Microsoft 365 licensing format.
You can expect:
Premium-priced monthly term subscriptions that allow cancellation or seat-count reduction as needed

Easier adoption of new products and add-ons available separately
Discover how CDW services and solutions can help with your Networking needs.
NCE will provide customers with the opportunity to consume online services on a true monthly basis without the need for an annual commitment. This will provide additional flexibility for customers who need to make regular changes on a month-by-month basis to their seat count and plans. 
The monthly subscription via NCE comes at a premium of an uplift of 20 percent across all online services plans.
The 12-month subscription via NCE will provide customers with the opportunity to consume online services on an annual commitment basis. Unlike the legacy CSP model, customers who consume on a 12-month subscription will have the option to be billed on a monthly or annual basis.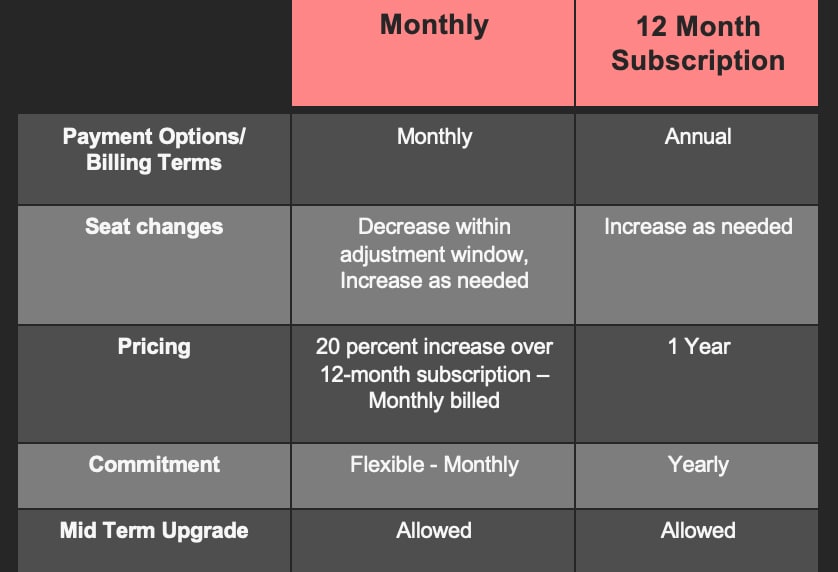 Pricing will be locked in for the duration of the term, which provides customers with additional cost savings and security against any price increases due in that time. You can increase seats during the 12-month subscription term but are not able to reduce seat count.
Summary of Key Changes
Price Increase Summary (Across ALL Microsoft Programs, effective March 1, 2022):

Most O365 & M365 suites will have the price increase go into effect March 1, 2022. 

The transaction on NCE will allow customers to select the 20 percent pricing increase to keep the flexibility of CSP licensing, which is paid monthly, or the agreement will stay the same as an annual agreement. 

When purchasing a subscription, customers can align to existing subscriptions. This can be beneficial when purchasing add-ons that work with existing subscriptions.

Customers can now consider subscriptions to be a single package or group of subscriptions for ease of budgeting and tracking/management.

Monthly billing will now be annual billing at the time of your renewal.

Customers may want to renew their O365 & M365 via NCE with CDW before the M365 price increase. By renewing with CDW, they will also have access to more robust services with additional add-ons.
CDW will have a brand-new base service offer for January 2022 that contains a menu of add-on services. These offerings were created based on customer feedback and are exclusive to CDW, giving our customers a scalable, flexible solution for their business.
Where Can I Get More Information?
Change is the only constant in life, even when it happens at a slower pace. The same is true for Microsoft. With years of customers purchasing CSP with little or no change, this licensing program was due for a change.
As your Microsoft experts, the CDW team is here to help you stay up to date on the latest changes and updates to the NCE. CDW is here to assist your organization to take advantage of all benefits and pricing configurations that are available to you in 2022. 
For information on how CDW can help your organization embrace the Microsoft 365 from CDW (NCE) program, feel free to reach out to your CDW team!
Bob Heim
Product Manager, Services R&D for CSP M365 Microsoft
Discover how CDW services and solutions can help with your Networking needs.