How to Get More from Your CRM, ERP and Project Management Investments
Business success hinges on more than just tools, but these best practices can help you optimize your enterprise operations platform.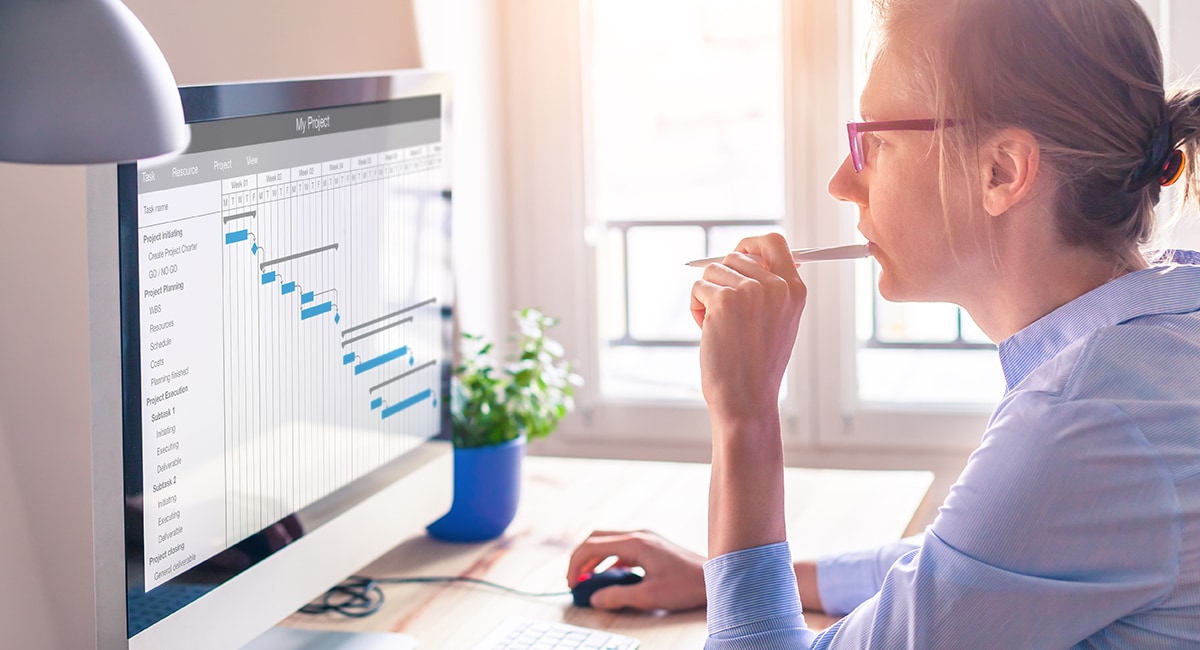 Elite athletes spend years training and consistently hone their skills. Even at the highest levels, they revisit the basics, analyze performance and find ways to do more or to do better. It's only once they have built a strong training foundation that a tool — like a specialty shoe, lighter golf club or more aerodynamic bike — results in a competitive edge. Real success is found in the combination of the athlete, their commitment and training, and that finely tuned tool.
Although the three pillars of success for athletes may differ from those of enterprises — people, process and product, or what's often called "the three P's" — the lesson is the same: Tools alone can't win the day. That means that organizations considering, implementing or optimizing an enterprise operations platform need to take the right approach if they hope to get the most from their investment.
Learn how CDW's Amplified™ Services offerings can help your organization meet its goals.
Implementation Best Practices
Businesses can gain true advantages by adopting customer relationship management (CRM) and enterprise resource planning (ERP) tools from vendors such as SAP and Salesforce, as well as project management software such as Planview and Clarity PPM. Nonetheless, we often hear from organizations transitioning from an operations tool that just doesn't meet their needs. Occasionally, we also hear from customers who made an investment but are struggling with adoption and value. In almost all those cases, the people and/or process components are missing or underdeveloped. This makes for a very frustrating experience for everyone involved and leads organizations to question the platform's value.
Just as fancy running shoes won't make up for lack of race training, a whiz-bang enterprise platform won't cover operations limitations. Before you spend a lot of time and money on a finely tuned tool (enterprise platform), let's look at a few best practices that will set you up for success.
Identify Your Goals and Vision
Specifically, why are you going after this tool? What do you hope to gain and why are you doing it? What is happening in your organization today that you hope to solve or improve? You need a strong vision and you need to be able to sell it to your team.
Analyze Your Foundation
Let's forget the platform for a moment. If you look at your current processes and operations, is everything running as smoothly and efficiently as it could? Following our athlete model, are you eating and training right? If not, stop the tool discussions and figure out where processes can improve. A tool won't fix a poor or under-performing process; it can enhance a good one.
Know Your Weaknesses
Every athlete has areas that need extra work; organizations are no different. Chances are good that this isn't your first tool implementation. Look at other implementations you've done and note what went well and what areas need work. If you already have an operations tool that isn't meeting your expectations, take a critical look at its shortcomings and what contributes to them — there's no sense recreating what doesn't serve you. If you are coming to this with no current operations tools, you're in for a rewarding challenge, but you can still benefit from experience. This journey will take a lot of work, so build a plan that plays on your team's strengths and accounts for areas that need extra attention.
Gear Up for It
Adopting an enterprise operations approach and platform takes discipline and usually means a lot of change for the organization. Like a casual athlete deciding to take it to the next level, the lifestyle change and demands are significant. If you begin this journey without a solid organizational change management plan, the stress on the athlete (the people) will become too great, and the good intentions won't be enough to reach the goal.
Importantly, everyone on the team needs to understand what they're working toward and why. If the executive leadership has a vision, but the middle management isn't fully on board, doesn't completely understand or can't explain it to their employees, the program can't succeed.
Name Your Coaches
Executive leadership must be the head coach — the one who will rally the troops, set the strategy and keep motivation strong. This is hard work for an organization. Without a strong champion in upper management, enthusiasm will wane and results will diminish.
Of course, the head coach has specialty coaches and that's why you need to name process owners. For each process or practice you plan to implement (incident management, problem management, configuration management, project management, etc.), you need a process owner — someone to analyze performance and look for ways to refine technique to excel. If you do not assign process owners, the best you can hope to achieve is what you're doing today. That's because your teams are in tactical or performance mode. They may sense that something could be better, but they aren't watching the gameplay videos or analyzing the stats to know where to focus their improvement efforts. That's the process owner's role.
Be Ready for the Long Haul
Pace yourself. This is a journey. Grow into it and celebrate the milestone successes. Build a roadmap and visualize the wins on the way to the top.
Implementing an enterprise operations platform without refined processes and a strong support model will yield frustration and dissatisfaction. Invest in your people and processes to operate at your elite playing field, then let your new tool give you the competitive edge.