In an Uncertain Business Climate, Virtual Desktops Are A Good Bet
Security and flexibility are key benefits to cloud-based workspaces.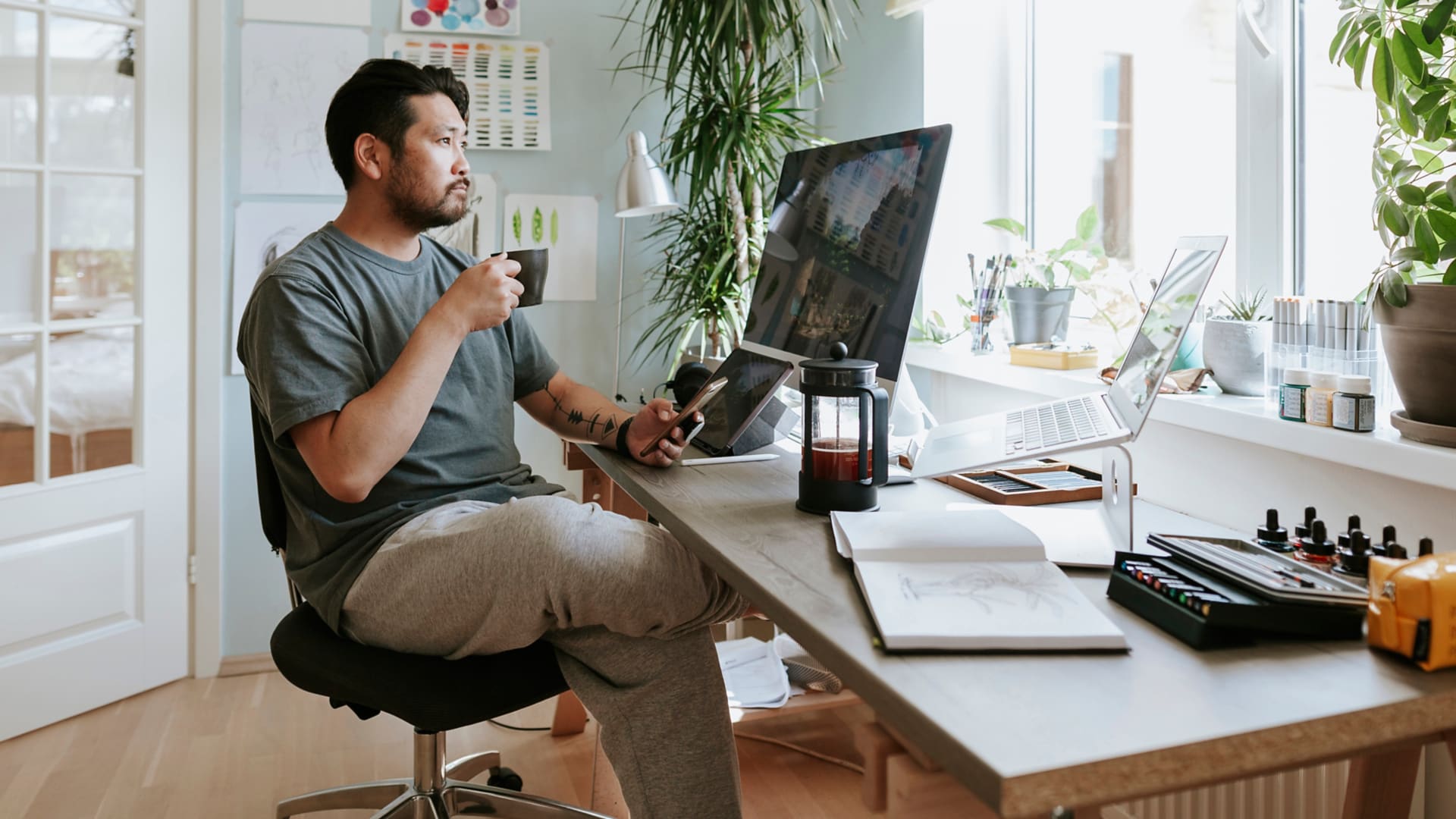 Organizations often need to be agile and flexible, adapting to an everchanging landscape. In 2020, when the pandemic hit, many organizations found themselves having to learn new ways to be productive, with many having their employees work remotely. Virtual desktop solutions became very attractive for several reasons.
Discover how CDW and AWS can help address your virtual desktop needs.
Remote User Support Challenges
This new way of working presents many challenges for our customers who are not utilizing a public cloud like AWS. For starters, security becomes a big concern, especially if end users are accessing company resources on a personal device using client-side VPN. The lack of organizational management on that personal device presents risk, such as the device potentially already being compromised or lacking any security applications to protect it. This put at risk all the organization's resources being accessed on it.
The second issue is that the type of work the end user is doing may be too compute- or graphic-intensive for their personal device. An architect may not have the same high-end workstation they utilize in the office as they do at home.
Another potential obstacle is handling the growing or downsizing of an organization's workforce. One day, the company can be on a growth trajectory, hiring people regularly. The onboarding of new employees usually means, additional capital expenses for equipment, software, etc. But what happens when the company needs to downsize? Those investments in equipment are now wasted spend on a depreciating piece of hardware.
Virtual Desktops for Security and Flexibility
Utilizing a virtual desktop solution like AWS WorkSpaces or AppStream allows organizations to provide a virtual desktop to all their users, in a secure manner. All compute happens on AWS resources, and they are not subject to exposure to threats that may exist on the end user's personal device. And because everything is in the cloud, employees can work from anywhere in the world, as long as they have a device with internet access. Another benefit of VDI in the cloud is the flexibility of being able to choose what size compute resources are being used. This gives the organization greater control on cost of resources and the peace of mind of knowing they can change these resources at any time.
For example, AutoCAD releases a new patch/update and suddenly your devices do not have sufficient memory to run the application. With AppStream or WorkSpace solutions, you can change the resources being allocated for each employee in minutes!
This also is very helpful from a repair standpoint. VDI eliminates the need to physically mail out devices from remote users to IT for repair. Organizations often face the added expense of repairing devices being used by a remote workforce. The cost of not only mailing out devices, but potentially needing to send out "loaner devices," pay for return shipping on broken devices, as well as the cost to replace or repair the device, can increase the expense tremendously. The good news is these challenges are non-existent in the cloud.
Cost Benefits of Virtual Desktops
The last major benefit of utilizing a solution like WorkSpaces or AppStream is the cost. AWS offers its solutions in a pay-as-you-go model, which means there are no long-term commitments on any provisioned resources. That benefit is extremely helpful in our world today as the future is full of uncertainties due to the pandemic.  Being able to add or remove users as your workforce grows or downsizes means the organization is never left with expensive depreciating assets that may never get used again. It isn't hard to see the cost savings value of a virtual desktop solution. As the business world continues to change, it is my belief that those who have invested in the cloud, are going to be in the best position to grow and adapt because they are the most agile. Virtual desktops offer great value and flexibility in an era of workplace change.  
Costa Thomas is a Senior Field Solutions Architect focused on AWS, holding AWS Cloud Practitioner and AWS Cloud Solution Architect Associates certifications. With CDW for more than 14 years, Costa helped more than 30 schools move to the cloud in 2020, utilizing cloud storage and AppStream deployments for long-distance learning. He now supports all verticals in the Northeast U.S.
Discover how CDW and AWS can help address your virtual desktop needs.