Managed Success for Managed Services
A customer success team ensures you're getting maximum value from managed services — today and tomorrow.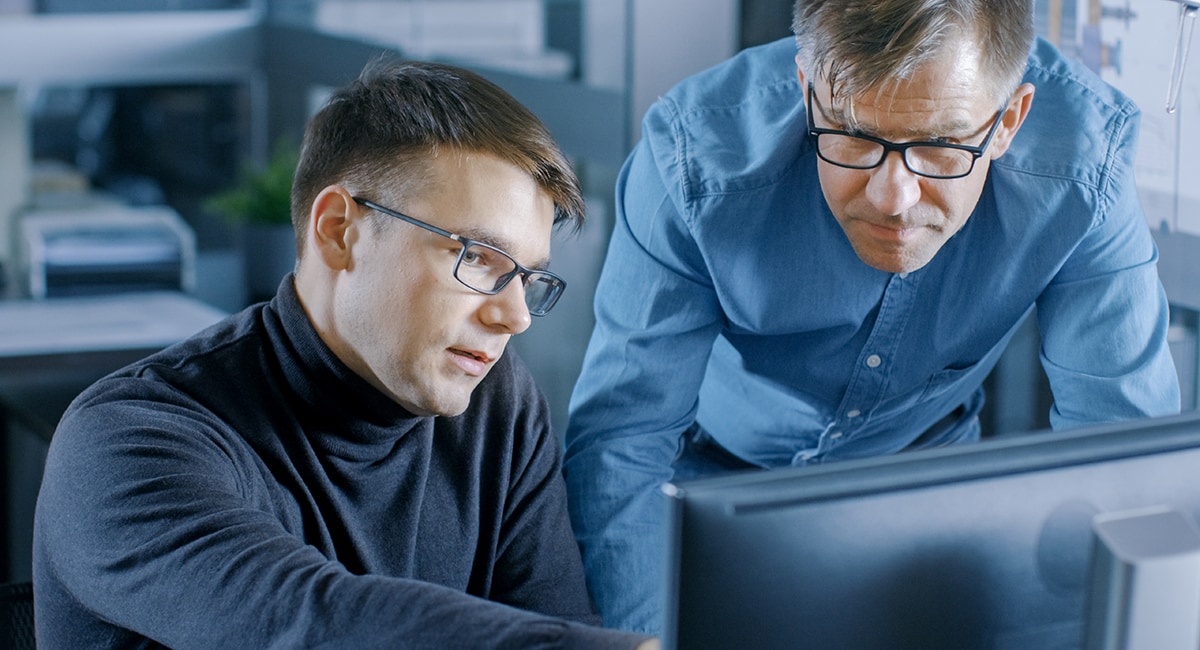 It's not new: IT departments struggle to navigate a path that maximizes productivity, efficiency and profitably. The options from which organizations must choose as they seek to identify technologies and services that support their unique business conditions and objectives are overwhelming. And keeping up with day-to-day tasks such as patching and provisioning leaves IT teams little time to execute strategic plans. Organizations that struggle to balance these demands can find solutions by partnering with managed services providers who are experts in the delivery and management of IT operations.
When organizations select a managed services partner, they should consider one that offers a Customer Success team. This group has three objectives: to ensure that a solution is adopted, to account for the organization's expectations and meet its goals, and to guarantee that the organization's roadmap leads to the right solutions for the future.
A Seat at the Table
A Customer Success team demonstrates the return on investment an organization can expect from a solution. It becomes an extension of your IT team, aligning to your mission and proactively identifying opportunities that lead to success. The team understands the nuances of your organization and applies proven solutions. It also monitors your environment to analyze trends and identify issues. From there, the team provides recommendations to address these issues.
For example, one company our Customer Success team worked with, a global healthcare manufacturer, had a file server with 17 terabytes of business-critical data. Over 60 days of observation, our team noticed a trend of device failures that brought the company to a grinding halt. The team showed this data and analysis to the organization and brought in CDW sales associates to identify technology that could better support the environment. The customer implemented Nasuni, an enterprise file-sharing service for the distributed enterprise, combining virtual and on-premises controllers with cloud storage. The solution produced greater redundancy that eliminated the threat of outages.
To make such recommendations, Customer Success teams and customers engage in regular service management meetings and business reviews. Indeed, the full power of Customer Success is unleashed when the team has a seat at the table for strategy discussions that affect future initiatives. During these discussions, team members gain intimate knowledge into an organization's operations. This helps them avoid surprises, such as cost overruns because a platform can't scale or can't support a digital transformation or cloud-first strategy. Our Customer Success team can contribute to your vision of the future and help map out how to get there. We help IT teams elevate their status in an organization from core infrastructure support to strategic partner.
"This Would Have Taken Me a Year to Understand"
The Customer Success team oversees more than technical recommendations. By understanding a customer's financial cycles, we can uncover savings to enable initiatives beyond the constraints of an organization's budget.
For example, during a business review, a global manufacturing company told us that it wanted to be at the forefront of technology trends. Some of the company's business units had started to implement Microsoft Office 365, but the IT team didn't think the company could afford to standardize on the software suite. The IT team wanted to avoid "cowboy" implementation efforts, in which individual units deploy their own IT solutions through their own budgets. Our customer success team analyzed the environment and identified new technologies for backup and recovery. Not only did the new solution improve the company's backup and recovery operations, it also freed up enough money to fund wider implementation of Office 365.
In another example, the Customer Success team sought assistance from CDW's operations delivery team to help a global distribution customer identify issues affecting its bottom line. The analysis helped the organization's new CIO spot problems that were resulting in outages that cost the company productivity and revenue. The problems arose due to a change management process that occurred at the wrong time of day and didn't follow best practices prescribed by the IT Information Library, or ITIL. By implementing stronger change practices, the company reduced these issues by 60 percent within weeks. "This would have taken me a year to understand," the new CIO said.
By working with both CDW's managed services engineers and our customers, a Customer Success team can identify risk and opportunities in both operations and technology environments that otherwise could go overlooked. Every organization can benefit from a trusted managed services partnership that delivers this kind of support.
To learn more about how managed services offered through CDW can help your organization improve its efficiency and focus on top priorities, visit CDW.com/ManagedServices.