Why Contact Center Modernization Shouldn't Be On Hold
New business communication solutions improve the experience for contact center employees, sales teams and customers.
It's Time to Make a Call on Outdated Technology
percentage of company data centers with server hardware more than three years old1
percentage of cloud-native platforms that will serve as the foundation for nearly all new digital initiatives by 20252
Can cloud migration help contact centers dial up better experiences?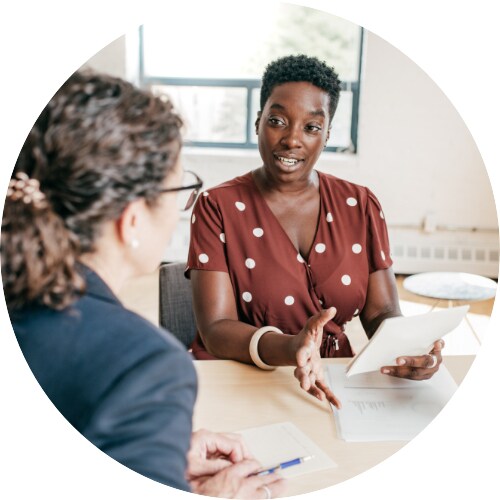 Cloud Solutions Improve
Efficiencies Across the Board
A payroll software company's previous phone system and contact center were on premises and running on legacy technology. The software company held expensive carrier services and struggled with a lack of reporting and visibility into employee productivity. At the same time, outbound calls from their sales divisions were growing. When the contract came up for renewal, the company sought a more innovative cloud platform with better reporting.
Working with CDW, the customer determined the following needs:
Replace the current phone vendor



Avoid an expensive renewal contract with their existing vendor
Implement a modern cloud-based solution
Improve reporting with Salesforce and ServiceNow plugins for future growth
Stakeholder Surveys Define
the Needs Loud and Clear
To better understand the challenge, CDW conducted a value-add Collaboration Workshop with the company, interviewing eight different business units and creating vendor evaluation forms with 37 customized criteria requirements provided by the organization. Based on what they learned, CDW coordinated several vendor presentations and demos to showcase the best solutions for their needs.
Once the software company selected a solution — a Five9 five-year contract — CDW's account team negotiated pricing and terms on the customer's behalf. The contract includes a modern cloud-based solution with full reporting integrated into their Salesforce environment, supported with professional services from CDW.
CDW Business Communication Solutions
Whether you're in touch with colleagues and customers down the hall or across the ocean, success depends on being able to communicate from anywhere, at any time, from any device. Our experts can customize voice, video or online collaboration tools to fit your user needs and your business goals.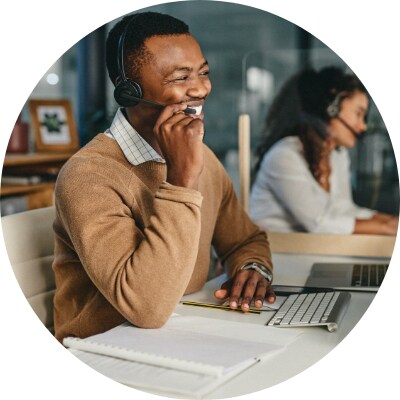 A Modern Infrastructure Enables Opportunities Down the Line
The Five9 solution allows for better reporting and audio automation, driving improved employee and customer experiences. There are also new features for sales teams that will lower carrier services costs and prevent the software company from having to renew their very costly services from their former telecom services provider.
A dedicated technology partner throughout the entire process provided detailed assessments and expertise to find the best solution.
Tight alignment with CDW partners and service providers helped the customer get the best service for the best price.
The increased visibility and reporting capabilities empower the customer to strategically manage inbound and outbound calls. Improved data with actionable insights also ensures the customer's automated responses are keeping pace with ever-evolving customer expectations and needs.
Sources:
1 TechRepublic, "10 tips for planning a data center hardware refresh," March 2020
2 Gartner, "Top Strategic Technology Trends for 2022," 2022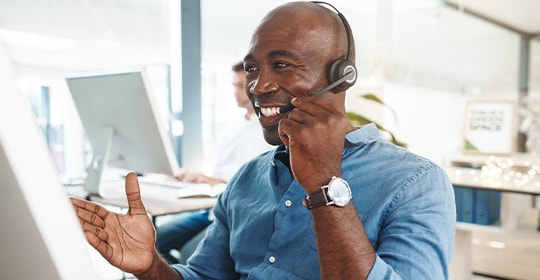 View All