Back to School With Google: 4 Tips
Now that technology is an essential part of teaching and learning, schools must ensure that those devices and their Google Workspace for Education domain are prepared for the upcoming academic year to set the foundation for future growth.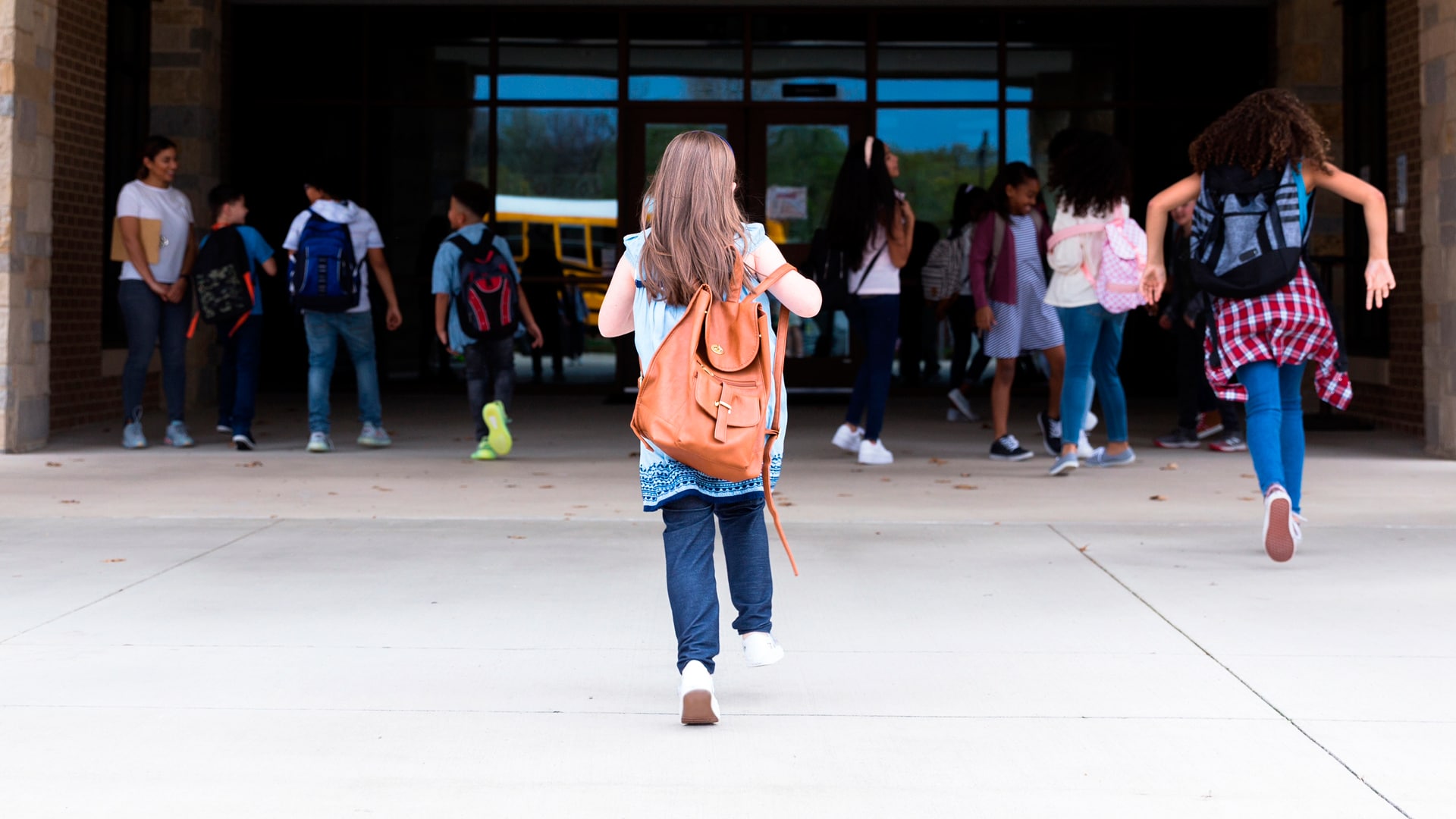 We get that back-to-school preparations are always busy with administrators juggling updated policies and procedures, teachers working to align curriculum with the latest in pedagogy, and students combing through retail aisles to stock up on required class materials. However, after more than a year of remote learning, getting ready to return to school under a hybrid or in-person model is going to be a unique challenge and require additional effort, especially for IT departments.

During the pandemic, we took steps to make technology more equitable and accessible as students needed devices and digital tools for virtual classes. Now that technology is an essential part of teaching and learning, schools must ensure that those devices and their Google Workspace for Education domain are prepared for the upcoming academic year to set the foundation for future growth. With that in mind, here is a short list of tasks that the IT staff can address to best prepare themselves for the coming school year.
Discover how CDW•G services and solutions can assist you with your modern classroom needs.
1. Effectively Configure Your Google Admin Console Settings.
The Google Admin console has over 1,000 settings that, if not properly configured, can leave your digital infrastructure vulnerable to unreliable operations and security threats. Dedicating technical staff to scour the internet for tips and tricks and then experiment with settings until they discover what works for your school is one way to go. However, CDW provides a more productive method with the Google for Education Audit. The Audit is an in-depth review of your Google Workspace for Education domain that provides a comprehensive analysis of your setup, configurations and settings against EDU best practices. The results document the domain's current status, recommended solutions, supportive reasoning and guidance for how to implement those changes. Ideally, domains should be audited every two years, but the technical lift required of transitioning between remote, hybrid and in-person learning models may necessitate one even sooner. This will give your IT department a solid foundation to develop and achieve your school's strategic technology goals for the year.
"WE GET IT" Tip:
Schools that are solely interested in diagnosing their Chrome devices can acquire a Chrome Checkup, a subset of the Audit that evaluates Chrome data and Admin console settings to optimize device configurations for deployment.
2. Update Chrome Devices and Storage Availability in Drive.
Two beginning-of-the-year processes that often plague IT departments: maintaining updated Chromebooks and managing storage availability. District-issued Chrome devices have been sitting in homes just as long as students have and, while schools have been managing them remotely, it is safe to say that the software may not have received all the maintenance required for redeployment. Furthermore, with teaching and learning happening digitally, alongside Google for Education's coming July 2022 storage limitations, schools' shared drives now have a maximum capacity and closely monitoring activity and usage has become a necessity. CDW offers Gopher for Chrome Premium and Gopher for Drive as solutions to these challenges. Gopher for Chrome Premium is a tool that makes it easier for technical staff to update fleets of Chrome devices quickly by widening search parameters for filtering and enabling the selection/movement of a large number of devices all at once within the Admin console. Gopher for Drive provides insights on your school's consumption footprint through user-level and file-type reporting for domain storage usage, user storage usage, large files for users and shared drives. By having these tools in your Google Workspace workflow, your technical staff won't have to manually update each Chromebook individually or purge drives, all at the risk of lost time and resources.
"WE GET IT" Tip:
Gopher for Chrome Premium and Gopher for Drive are included in the Gopher Pack, a suite of Google Workspace and Chrome device management solutions. With the bundle, schools also gain access to Gopher for Users to perform bulk actions on users, Gopher for Groups to delegate group access at scale, and Gopher for Gmail to delete emails after phishing attacks, FERPA breaches, or inappropriate sends.
3. Catch Up on the Latest in Google for Education News.
In an effort to meet the shifting needs of administrators, teachers and students, Google for Education releases regular updates for Google Workspace domains. There are so many changes that it can be difficult to keep Google Admin console settings up to date. To prepare for the academic year, technical staff often have to start from scratch, conducting research to figure out how to effectively reconfigure their Workspace to align with Google's changes. This can be a difficult task to complete alone, especially as changes continue to be announced throughout the year, but technical staff can catch up on the latest in Google for Education news by attending Google's FREE online or live events to discover the technical approaches and solutions to challenges they need to establish a successful domain.
"WE GET IT" Tip:
To get updates directly to your inbox, IT departments can subscribe for our monthly newsletter. Staff will receive information on Google for Education updates and releases, direct access to CDW's expert resources and advice, and be empowered to better navigate how Google Workspace changes will affect their domain. Join the newsletter.
4. Salvage Expended Time and Resources with Expert-level Support.
Schools experience the most impact from Google Workspace for Education when their domain is operating at its highest level. Even with the conferences they attend, the training they complete, and the certifications they receive, your school's technical staff may not be equipped to address every pain point that presents itself. They can engage directly with Google's Support for help, but may find that it can be more focused on the private business sector. For ongoing technical assistance from experts with an extensive background in education, CDW's Support Services offers customized solutions to challenges within your Google Workspace domain and Chrome devices with consultancy, project management, planning and training. Having support during back-to-school preparations ensures that no mistakes are made and decreases your school's vulnerability to problems like network errors, misaligned configuration, security breaches and app degradation.
"WE GET IT" Tip:
Schools with a support contract can utilize hours for isolated issues, or apply them to a Support Stack, brief engagements designed to provide clear deliverables for Storage insights, OU restructure, GAM setup & best Practices, Google Voice numbers cleanup, Gmail security, BigQuery, CloudReady, shared drives insights, and Admin reports.
There is no doubt that this year's return to the classroom is going to look different compared to years prior. Because schools are more actively using technology to their advantage, it is even more important that Google Workspace for Education domains are prepared for success. For information about preparing technology for administrators, teachers and students connect with an account manager to learn about CDW's Amplified Services for Google Cloud.
Jada Dawson is a Marketing Copywriter who is passionate about strategically using words to connect customers to the benefit of products and services, and empowering them to achieve technical success in their classrooms. Prior to joining Amplfied IT and CDW, Jada spent 7 years in the education industry as a higher education student affairs professional and a high school English teacher, while simultaneously working as freelance copywriter, content writer and editor.
Discover how CDW•G services and solutions can assist you with your modern classroom needs.