AWS WorkSpaces and CDW Managed Services Deliver the Remote Workplace
A solution that delivers an effective, secure and cost-optimized Cloud-based desktop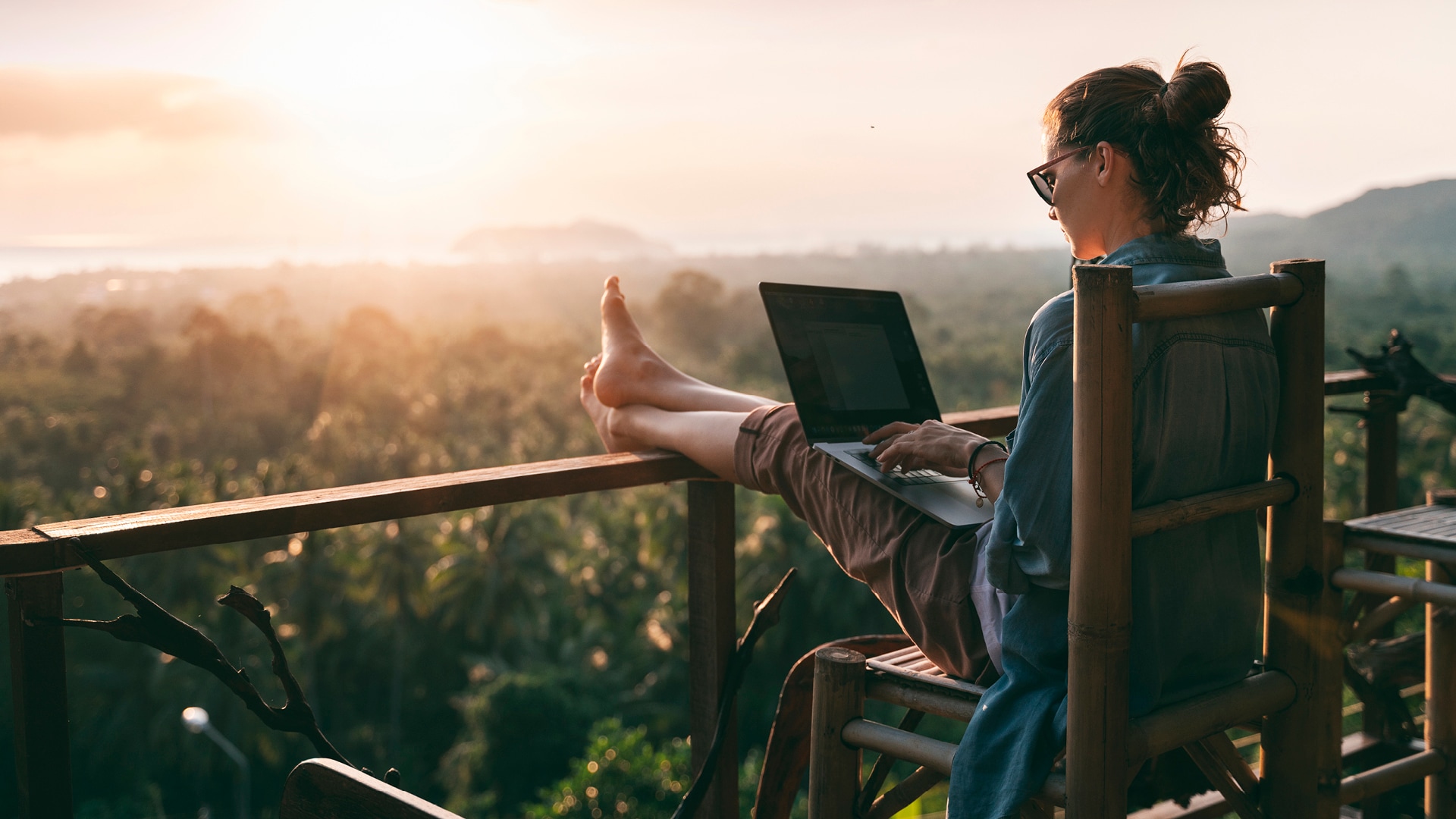 Amazon Web Services (AWS) provides services that enable its customers and organizations to digitally create workplaces that leverage AWS cloud. Among these services, Amazon AppStream 2.0 and Amazon WorkSpaces have been the go-to solutions that CDW provides to some of its cloud customers that are looking for a secure and cost-effective remote workplace alternative.
Learn how CDW services and solutions can assist you with your AWS cloud needs.
Discovering Amazon Workspaces
Amazon WorkSpaces is a "fully managed, persistent desktop virtualization service that enables your users to access the data, applications, and resources they need, anywhere, anytime, from any supported device." Customers that are looking for an effective cloud remote desktop solution with increased security, greater reliability and cost optimization at scale are able to achieve this with Amazon WorkSpaces.
CDW Amazon Web Services practice architects and engineers consult and collaborate with our customers in deploying the solution in a secure standalone Amazon Virtual Private Cloud (VPC) network tunnel or in a hybrid network integration with customer on-premises locations using a secure and dedicated IPsec Virtual Private Network (VPN) or Amazon Direct Connect. The VPC network allows customer to secure WorkSpaces data with encryption, which helps improve end users' data.

Amazon WorkSpaces is backed by AWS's cloud global network infrastructure, with an uptime SLA of about 99.9 percent. CDW customers typically see an enhancement in end user productivity because business critical applications are accessible from anywhere.
CDW Services for Amazon WorkSpaces
As part of our Managed Services delivery and support, CDW architects and engineers assist our cloud customers utilizing Amazon WorkSpaces with the creation of custom images and bundles using their operating systems version, software and WorkSpace settings, which enables customers to maintain consistencies in hardware and software configurations.
 Our customers take advantage of the engineering support that CDW provides for assistance in creating images for their different desktop operating systems, such as Windows and Linux. These custom images also incorporate popular desktop applications that the customer requires for each of its employees' Amazon WorkSpace desktops.
In addition to custom images, CDW engineers collaborate with customers in assembling and packaging their desktop applications in a fast and secure way using Amazon WorkSpaces Application Manager (Amazon WAM), which facilitates desktop patching, updates and software deployment. Our customers have taken advantage of this service to deploy printer drivers, AWS marketplace desktop applications and other bring-your-own applications (BYOA).
CDW Use Case for Amazon WorkSpaces
A case worth mentioning is a CDW customer in the general contracting and petroleum services industry that uses Amazon WorkSpaces to enable its employees to work remotely and gain secure access to corporate resources from different locations across the United States. Being a general contracting service provider, the company's employees have to travel to their client's location. With this requirement, CDW assisted the customer in the implementation and is providing ongoing support of more than 40 Amazon WorkSpaces desktops in the cloud with secure authentication and least privileged access facilitated by Microsoft Active Directory.
Isaac Oben is an AWS Partner Network (APN) Ambassador for North America. He is the technical lead and AWS technology owner at CDW Managed Services. Isaac is an experienced and results-driven multicloud and hybrid infrastructure solutions architect with more than 15 years of experience architecting, designing and delivering IT solutions to customers across multiple industries. Isaac works in collaboration with new and existing CDW customers to guide and assist them as they navigate the intricacy of securing, monitoring and managing their workloads in AWS Cloud.
Learn how CDW services and solutions can assist you with your AWS cloud needs.